COVID-19: Social Distancing, Normalcy and Face Masks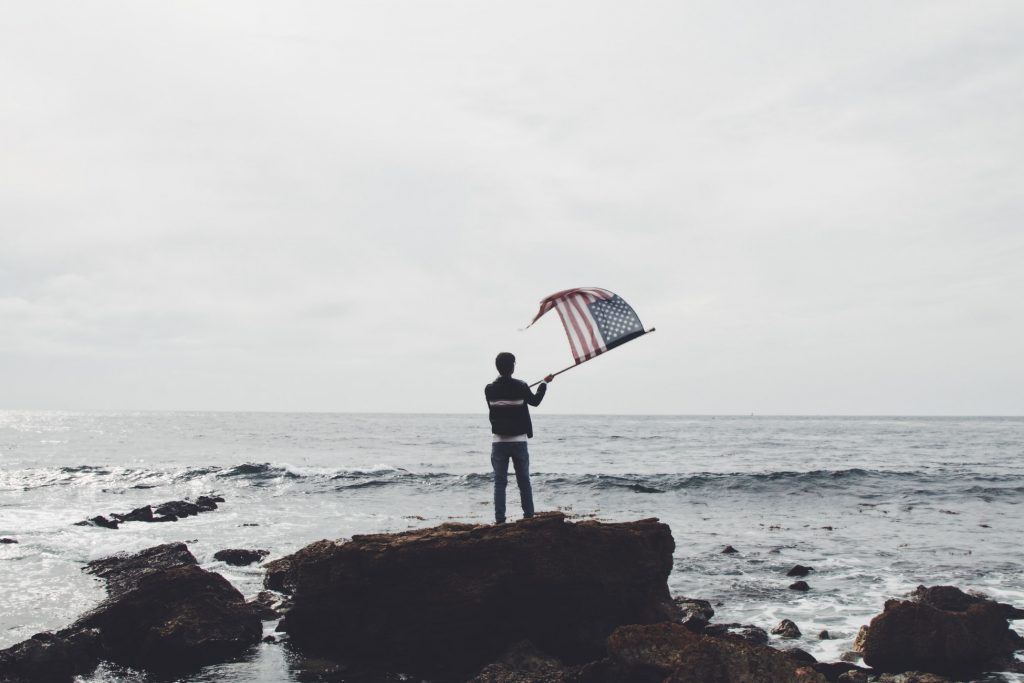 COVID-19 has challenged us in new ways. We find ourselves reaching for that handshake only to pull it back and remember social distancing. It feels awkward to break social norms and treat each other as strangers. We question every action and outing to determine if it is essential or necessary. Thinking: "Is there some better way to achieve the same result," such as online grocery pickup or delivery versus the normal pedestrian method. We feel cooped up, stir crazy, and our hobbies are no longer passing the time like before.
So, when the travel restrictions are lifted there is no doubt people are going to be everywhere and they will be wearing masks in attempts to mitigate the risk. Which mask is the best mask? Is the mask enough? This blog will investigate some of the facts and myths involving masks and postulate the long-term effects of the COVID-19 pandemic on our society and normalcy. 
COVID-19 Travel Restrictions
Travel restrictions came down early into the pandemic. Essential businesses only! Suddenly everyone was struggling to define themselves as essential. Closing a business is not easy. With the way businesses cash-flow, they would be in serious trouble to have large gaps in income — albeit temporarily. Every single business took a hit, even with the COVID-19 government protections, but larger businesses will recoup the loss and mitigate it a little easier. It's the small mom and pop shops that are really feeling the pain. Many businesses weighed the decision of additional debt, even at a low-interest rate, but may have found themselves cringing at the thought of going further in the hole. Some companies pivoted and changed product lines to meet the demands of masks and gloves and other more essential products which are basically gold in this COVID-19 environment. 
Mask Research Results
Masks all block some portion of particles as air passes through them. Which masks are considered safe and which masks simply provide a false sense of security? Published in the Annals of Internal Medicine, a study was performed that tested the effectiveness of surgical and cotton masks. In short, the study found that neither mask was able to contain the virus. Particles of the virus were found on the outside of the mask. This means that they are passing through the materials and still posing a threat on the outside of the mask. The research study did not give specifics as to whether the range of cough was reduced.
Removing and applying a mask does require the wearer to touch the mask. Touching the mask would then make your hands the primary mode of transportation for the virus. The CDC and WHO have always stressed the importance of proper hand washing. Sanitation of your hands is essential in stopping the spread of disease. These government health organizations still want us to wear masks. It may provide some form of prevention, but it certainly does not contain the spread of the COVID-19 virus. The CDC posted how to make your own face-covering in a video on its website using household cloth items and two rubber bands. 
COVID-19 Social Norm Evolution
Certainly, the effects of COVID-19 on our social norms will remain on the body of the people like a scar from a traumatic injury. It will remind us to be safe above all else and to never take things for granted. The CDC has been warning us about super-bugs and medication-resistant bacteria for a long time. Some of these social distancing practices are likely a good thing to keep doing in lieu of bacteria transmission of all kinds. Here in Indiana, as of May 11th, some of the businesses have started reopening. Restaurants, hairstylists, and in-person church services that can afford to reopen have started taking clientele again. It is part of a multi-step reopening of the state that involves phases which mandate slow increases in occupancy capacity. 
Please remember to follow all of your state guidelines during this pandemic. Research is showing masks alone to not to be effective at containing the disease. You should still follow simple protocols such as hand washing. In addition, disinfecting commonly used surfaces helps prevent the spread of germs and bacteria. Stay safe America. 
We are excited to officially launch our Mail-In Repair service! Visit www.genius212.com to start your Mail-In Repair! To see repair prices & store hours, visit https://www.geniuscpr.com
Stay connected & stay safe!
Be sure to check out our iPhone SE 2020 blog which tells you everything you need to know about the new iPhone that Apple released last month!