3 Benefits of Google Classroom for Your Children's Education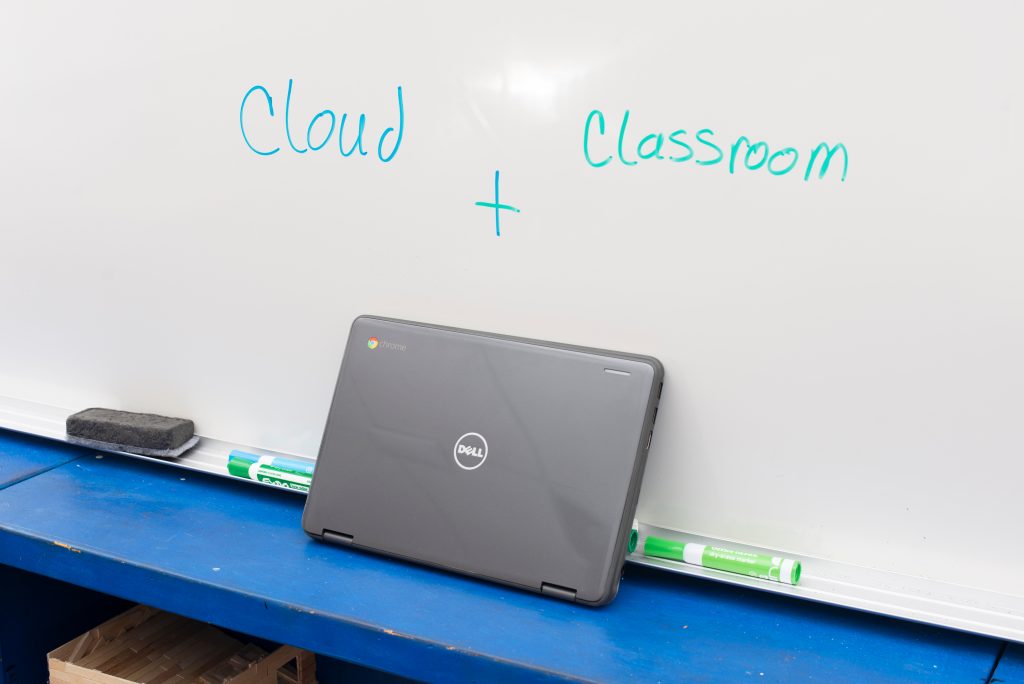 Google Classroom is an ultramodern way to teach students by providing a virtually paperless classroom environment.  Originally introduced to the public in August of 2014, Google created this free, web-based service to streamline the process of sharing files between students and teachers/professors while decreasing people's carbon footprint.  Google Classroom benefits educators in many different ways:  The service saves time, money, enhances collaboration and communication, and allows for easy support from administrators.
Who benefits?
Allowing teachers to save time is one of Google Classroom's biggest selling points.  Teachers can manage multiple classrooms from one connected device and are able to reuse previous announcements, projects, assignments, as well as archive classes or lectures for future use.  Students also benefit from the service by being able to track classwork, interact and share resources with the class stream, submit assignments, and get real-time feedback and grades.  Furthermore, parents and guardians can obtain a summary of their students' work, including class activities, missing or late work, and upcoming assignments.
Is it really free?
You might be wondering, if the service is free, how does Google make money from Google Classroom?  Google charges a monthly subscription fee for what they call, "G Suite."  Using Google Classroom without G Suite is virtually impossible.  G Suite consists of: Gmail, video conferencing, team messaging, shared calendars, and cloud storage on Google Drive, to name a few.  The pricing for G Suite varies, depending on add-on features, number of users, and cloud storage capacity.  Users that might be apprehensive to try a paperless classroom have the option of a 14-day trial period before Google starts to charge them for using the G Suite add-on features.
Competition
Like anything else in this world, competition is fierce.  Some of the learning and content management systems in direct competition with Google classroom are: Coassemble (formerly eCoach), Cornerstone OnDemand, iSpring Suite, Schoology, Blackboard Learn, and Canvas.  However, Google Classroom is the only successful software using solely a web browser (OS agnostic) as their supported operating system.  Furthermore, Google Classroom is considered to be more than just a learning management system because it's more of a file management system for student work.
Data Security
Is your data secure while using a web-based service and saving files to cloud-based Google Drive?  Google says yes.  Google builds and operates their own secure servers and allow administrators to easily monitor and manage data security.  They have implemented many security solutions to safeguard your data while using one of their cloud platforms.
Genius Computer repair can help you and children stay connected to Google Classroom.  Visit us to ensure you are not the one to miss vital classroom updates and assignments. Remember, all teachers receive 10% off all in-store purchases, click here to learn more!