iPhone 12 Rumors and Facts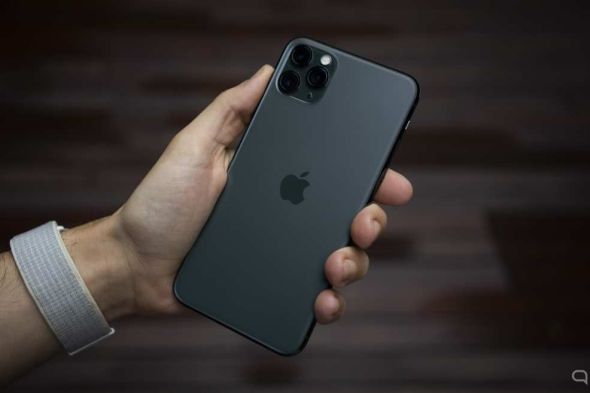 The myth of the iPhone 12 has resonated on the internet since the supposed information leaks in May of 2020. The dummy models are released to case manufacturers so that accessories can be made in preparation for the launch. These dummies were put on the web and show a very deprecated look on the newest iPhone 12. It appears that they are going with a very prominent frame akin to the old iPhone SE. It seems like a step backward in design instead of moving toward a more sleek and modern style. This makes us question the design choice and possible impacts of such a thick frame body.
iPhone 12 Rumored Specs
The iPhone 12 is sporting the triple-lens camera system seen in the latest iPhone series. Additionally, the iPhone 12 series will start at a 5.4" screen. Two other screen sizes: the Pro and Max will be 6.1 and the Pro Max will be 6.7 inches. Instead of having LCD screens, the base model, and OLEDs in the Pro, Max, and Pro Max versions, the iPhone 12 will feature OLEDs in all model variations. Obviously, Apple is putting the newest processor chip in this phone. The A14 is slated to have the best thermal management of any of the Apple processors. This means lower heat and more processing power, less throttling, and more battery life. 
Battery life is what we are all after. People everywhere are trying to reduce downtime to increase efficiency. Going to lower heat processors, lower voltage memory and better circuit efficiency will lead to less time on the charger. Even wireless charging requires the person to put the phone down and reduce their screen time. You are definitely going to miss up to 10 TikToks, 5 tweets, and 2 snaps while your phone is down on the wireless charger. Be sure to check out our blog on battery technology which explains how batteries work and some tips and tricks to get the most out of your device.
iPhone 12 Pricing and Repairs
The iPhone 12 will be an expensive phone to purchase and maintain. It is rumored that the pricing for the base model iPhone 12 will start near $650 USD and climb up to $1100 USD for the Pro Max. As always, we look at the phone from a repair-shop perspective. For parts, the screens will be expensive. OLED technology has not come down in price for replacement screens. The small parts such as the camera or the LiDAR 3D camera that they might include in the iPhone 12 will be expensive to replace. The frame looks sturdy from the dummy molds but lends itself to a glass back and front which will be susceptible to breakage. On top of all of that, the parts are likely not going to be available on the aftermarket right away. It usually takes a few months to see replacement parts available for repair shops like Genius Phone Repair.
While it is rumored that the iPhone 12 base model will be a close relative of the iPhone 8, I would not count on it matching your existing iPhone 6/7/8 case. Cases and tempered glass will be unique in design to this iPhone 12, so new accessories will need to be purchased.
All Rumors, Nothing Official
Everything is rumored right now. Nothing is concrete. Apple keeps its design secrets behind a locked door at their Cupertino, California Apple Park "spaceship"  facility. This state-of-the-art facility is a giant circle structure housing the research and development teams, product testing, and IoT development to name a few. There may be last-minute changes or technological advancements that no one knows about. Even the rumor websites are saying that Apple may change the size of the iPhone 12's screens before release. Apple's devices have always been feature-driven to give the user the best possible experience. We can count on that to hold true for the iPhone 12 series phones. We will know more when Apple officially releases the iPhone 12 series in its keynote platform on https://www.apple.com/apple-events/. For iPhone screen repair or fixing a cracked phone screen contact us.