iPhone 12 Series Launch: What's New!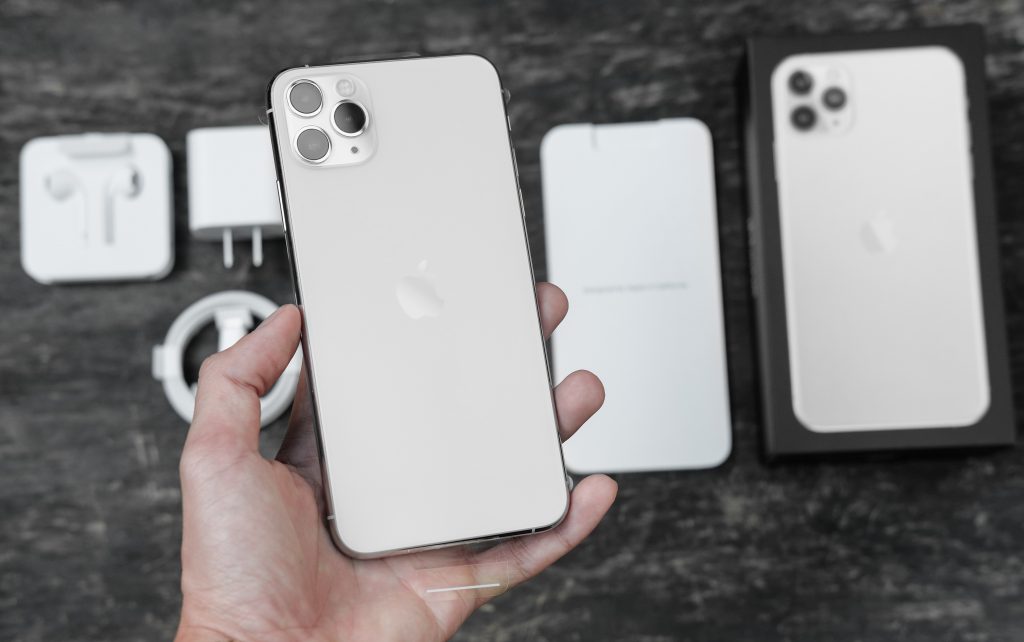 Apple's newest iPhone lineup to be released in October 2020 is a sign of the changing times. The iPhone 12 series will offer phones in every price range starting at $649 with their base model. There will be two iPhone 12 variants but having two different screen sizes: 5.4" and 6.1". The iPhone 12 Pro model will also have two variants in screen size: the 6.1" and the 6.7". The smallest iPhone 12 will be 1.3" smaller than the largest iPhone 12 Pro. Never in Apple's history has there been four phones of the same series with such a vast screen size gap. They are really trying to cover every angle, every need, every consumer base. 
New Strategy in Different Times
Bringing every consumer base into the fold is important for every business in this changing environment. Many businesses are broadening their offerings in services and products to accommodate a larger demographic. Businesses are evolving and adapting to maintain their competitive edge and stay afloat in these uncertain times. Apple, proprietor of the iPhone, is no exception. COVID-19 hit them hard, forcing them to close up shop which limited their revenue streams for months. Some Apple stores have opened back up, but many malls with Apple stores are still closed. Major cities like New York City are affected the most because of the population density . The revenue streams that are vital to the pulse and profitability of a company are heavily affected.
Online sales have taken the forefront of consumer purchases as retail buying becomes cluttered with hurdles and obstacles. Many companies are writing and have written new policies and procedures on sanitization and disinfection of consumer-facing surfaces such as shopping carts. See this video on device sanitization for more information about how Genius Phone Repair is staying safe by practicing social distancing and safety precautions. It makes sense that online purchasing, which was already a trend, is trending even further. Buying online seems like the safest way with WFH (Work from Home) business practices, the isolation that social distancing requires, and the pervasion of technology. 
iPhone 12 Series Features
The iPhone 12 series will have all of the latest and greatest features Apple can offer. Features such as the fastest phone processor chip; the A14, a built-in 5G modem from Qualcomm for all carrier frequency bands, only OLED display technology, and a triple-lens camera system which will have up to 64 megapixel rear-facing camera. The non-Pro models of the iPhone 12 will have a dual-camera system. Dual-cameras will not reach 64 megapixels, but will offer features like TrueDepth that still take great photos. Apple will always stagger the feature offerings with the price tiers. The iPhone 12 Pro 6.7" will have the most features. It's rumored that it may have a LiDAR camera, but there are concerns about battery life for those kinds of powerful features. Don't know what LiDAR is? Click that link for more information about LiDAR technology.
iPhone 12 Series Battery Technology
As we know, batteries must improve for the technology to get better. Higher technology features require more voltage and therefore drain your battery faster. We all want our phone batteries to last all day, with the common practice being to charge them at night or when we are sleeping. Wireless charging makes it simple, just set it on the nightstand next to you when you go to bed. Rumors are that the 2022 iPhones will not even have a charging port and will rely strictly on Qi wireless charging. In addition, when batteries drain and charge more rapidly or more frequently, then the wear on them is also more rapid. For more information on lithium ion battery technology, how it works, and tips to save your battery life read our blog article about lithium ion batteries.
Repair Shop Perspective
Smartphone repair shops most commonly replace batteries. Battery and screen repairs are really the two most common issues with cell phones today. When screens get damaged, the glass can chip or crack making it dangerous to keep sliding your finger across the touchscreen. Screen replacements will be costly though. OLED technology carries a price which is two to three times more expensive than LCD technology. There will not be a need for Aftermarket repairs on the iPhone 12 series after they launch. Reason being that AppleCare+ warranties will cover most defects including accidental damage. For accidental damage claims a deductible is paid, but still fairly cost-effective given the price of an OLED screen. 
Batteries will typically hold up within the first year or two as well, and replacement batteries should not be required until the battery gets thoroughly used. When batteries die it may appear like your entire phone just suddenly stopped working. It may no longer hold much of a charge or die very quickly as well. We offer iPhone battery repair in our stores. The COVID-19 environment plays a big role in getting the aftermarket parts, but we have at least a year before we see iPhone 12's needing any aftermarket repairs.
Price-wise, the iPhone 12 houses a lot of smaller parts as well that will be cutting-edge phone technology. Repairs will not be cheap for iPhone 12 users. It has always been this way for the newest iPhones when they launch. The only exception was the iPhone SE 2020, because it mimicked a lot of the iPhone 8 technology, parts, and layout including the LCD screen technology. Though the iPhone SE 2020 did add force touch to their screens, which is a differentiator from the iPhone 8. Click here for information on the iPhone SE 2020 and the very affordable phone model that Apple introduced in April of 2020.
Stay Connected, Stay Safe
Thanks for reading. We are excited to officially launch our Mail-In Repair service! Visit www.genius212.com to start your Mail-In Repair! To see repair prices & store hours, visit https://www.geniuscpr.com
Stay connected & stay safe!