Protecting Your Packages This Holiday Season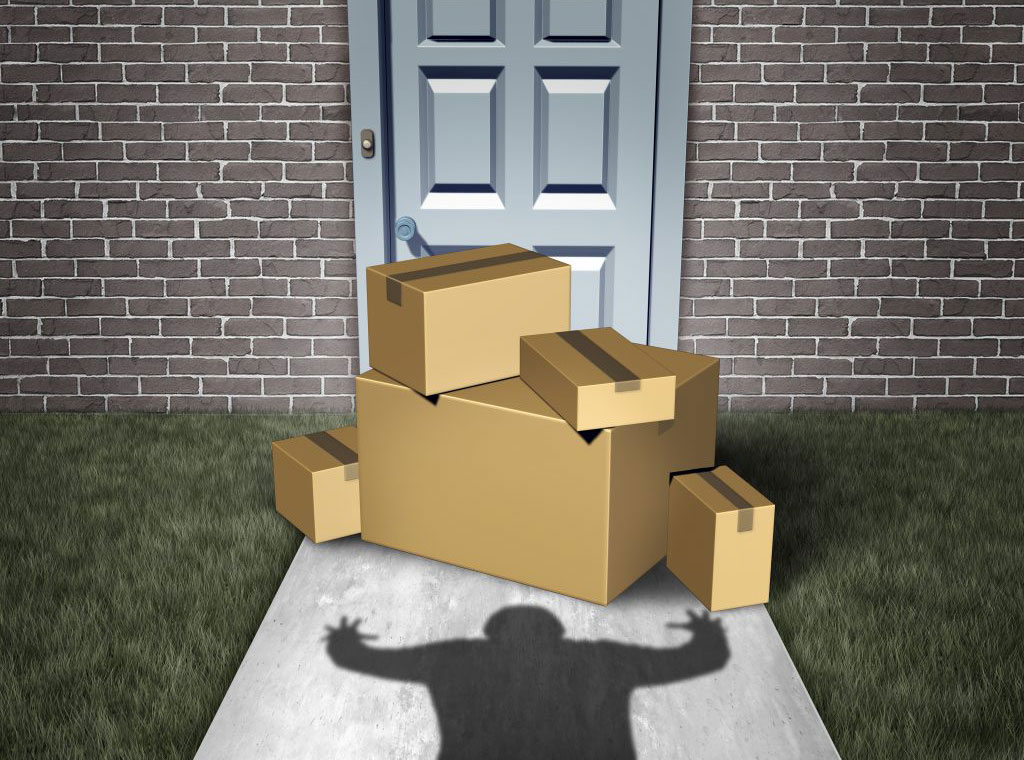 Since 2017 the occurrence of stolen packages has steadily increased and reached an all-time high during the Covid-19 pandemic. Between March and May 2020 20% of Americans, featured in a survey, reported having a package stolen according to security.org.
Tracking Your Packages
The most obvious way to protect your packages are to bring them inside as quickly as possible when they are delivered. Many sellers, such as Amazon, and many delivery companies provide customers with the ability to track their packages and receive notifications when they have been delivered via their phone or email. Enabling these notifications will help ensure you know when the package is delivered and can bring it inside if you are home. Being home does not mean your package is safe. With people staying home more during the pandemic stolen packages have increased.
Security Measures
Home security systems can deter would be porch pirates from stealing your packages. In recent years the popularization of security doorbells has made having a home security system more easily accessible. These doorbells allow the homeowner to access the camera via their phone or computer and many even allow for two-way communication. This means that if a porch pirate does approach your house and attempt to steal a package you have the ability to confront them and let them know they are on camera and to leave your items alone. Many of these doorbells come with motion sensors to alert you when someone is approaching, so you are not worried about a thief potentially stealing a package when you are not looking at your camera. Some of these security companies are in the developing stages of allowing the doorbell to spook the thief for you with preset warnings and messages that will activate if someone approaches too closely.
I know what you might be thinking, "Not all packages are stolen off your porch, some are stolen right out of your mailbox." The security companies are right there with you. With the increase in stolen packages disappearing from porches as well as mailboxes they are taking steps to help keep your packages as safe as possible. Similar to a security doorbell, a mailbox motion sensor is said to be in development that will alert you when your mailbox is opened and or closed.
Delivery Lockers
For many, a security doorbell may not be an option. That does not mean you are out of luck though. Amazon has created a method that is the safest in ensuring you get your package, even if it is a bit inconvenient. Amazon has created "Amazon Locker" to ensure that customers get their packages and they do not get stolen by porch pirates. An Amazon Locker works similarly to a PO box, but you do not even have to pay for it. Amazon Lockers are located across the country and you can select one to be used as your delivery address, upon arrival you go and pick up your package using a unique 6-digit code that will be emailed to you. This is also a great option to order gifts for your loved ones and not worry about them seeing their gift on the front porch!
2020 has been a difficult year for everyone, we hope that some of these tips can prevent you from having any unnecessary stress and hassle this holiday season.