Folding Smartwatches – Viable Technology or Gimmick?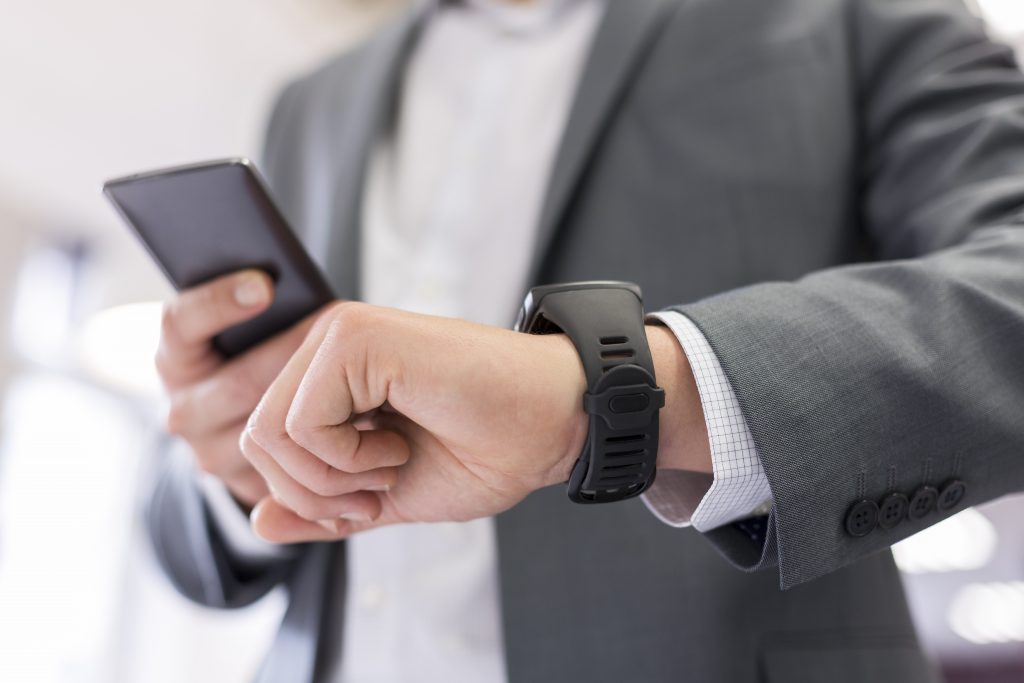 What is a Wearable Device?
You may have heard the phrase wearable device, or even wearable technology. Most of us have more than likely seen advertisements and know someone who actually uses one. But what is it really?  To make it easier for those of you who are not familiar with the phrase. It is a general term used for devices like fitness trackers and smartwatches, made to be worn daily.  The popularity of wearable devices has increased over the past few years. The concept has been around for some time now. If you ever had a watch on your wrist then you have used a basic wearable device. However, modern wearable devices have the ability to connect to your smartphones, tablets, and computers.  From opening the door to turning off the lights, wearables have a wide range of capabilities.
What are the Differences?
Safety Wearables: These are designed in order to help you when you are in a situation where you feel that you are in danger or fear for your safety.  Manufactures are using discreet designs that look like jewelry to appeal to the masses.  With a push of a button, it can send alerts to others, sound a blaring alarm, or both. Depending on what you purchase an even sent out a programmed text, or voice message.  Many of them have built in GPS to share your whereabouts with friends, family, and even the authorities.  For example, Medical Guardian has the ability to detect when you fall and pinpoint your location.
Fitness trackers: These are designed for individuals who are more inclined towards personal health and fitness. Depending on what your needs are they start as low as $50 and go up from there. They have the ability to track the number of steps you take, pulse, and even how long you are sleeping at night. The information is synced up to either your smartphone, or computer that will give you a breakdown of your progress depending on the device you purchase. The most well-known brand that does this is FitBit.
Smartwatches: Most people own a smartphone and love getting notifications. From phone calls, text messages, social media, and email the connectivity we have is pretty much limitless. However, if you don't want to be seen with your phone attached to your person at all times then a smartwatch will allow you to access a lot of that information right from your wrist. The cost of these typically start around $200. Most smartwatches need a smartphone in order to function completely. The Apple Watch will only work with your iPhone as where Android Wear devices like the Samsung Gear, LG Watch, and Moto 360 will only fully work on Android phones with limited functionality with iPhones. FitBits, however, have expanded with the ability to work on either Apple or Android.
What's Coming Next?
Popularity has grown over the past decade for wearable devices, including fitness trackers, smartwatches, and even smart clothing. Both consumers and businesses are starting to use different devices for a variety of functions. With the traction gaining momentum it seems that the technology is not slowing down.  So, what will they do next to continue the advancement of the wearable technology?  How about a foldable screen!?
Foldable Devices
This is an emerging term and technology with a few different models already in the works. A foldable smartphone is a different form of smartphone which can convert into a larger tablet-like display when unfolded, but keeps a similar size and functions of a standard smartphone when folded. The screen can either wrap around to the back of the device when folded, or a pamphlet-like design where the larger screen is "inside" the device, and a "cover" screen allows the use of the device without opening it.
There have been a few different approaches to having multiple touch displays with a hinge concept. However, the current term is with focus on using an actually flexible display like the Samsung Galaxy Fold.  Manufactures are not stopping with foldable mobile phones.  There are concept designs for foldable wearables now as well.  Research and development are in the early stages, but the industry is headed in the foldable screen direction.
There is a very big appeal to owning a foldable device. There is an option of having larger real estate to work with if you do a majority of your work from a mobile device, but you also have the full functionality of a smartphone just by "closing" the device. Another benefit is if you do a lot of streaming that you can have a wider display to watch whatever it is you are viewing. However, until they are more in the mainstream these are really the only benefits that can be foreseen at this time. 
Save money. Don't throw away your broken wearable. Genius Phone Repair can fix virtually any mobile device! Get your phone screen repairs done here.  Find a location near you to set up an appointment or stop by.
By: Adrian Ortega