Apple March 2022 Event: New Apple Products on the Market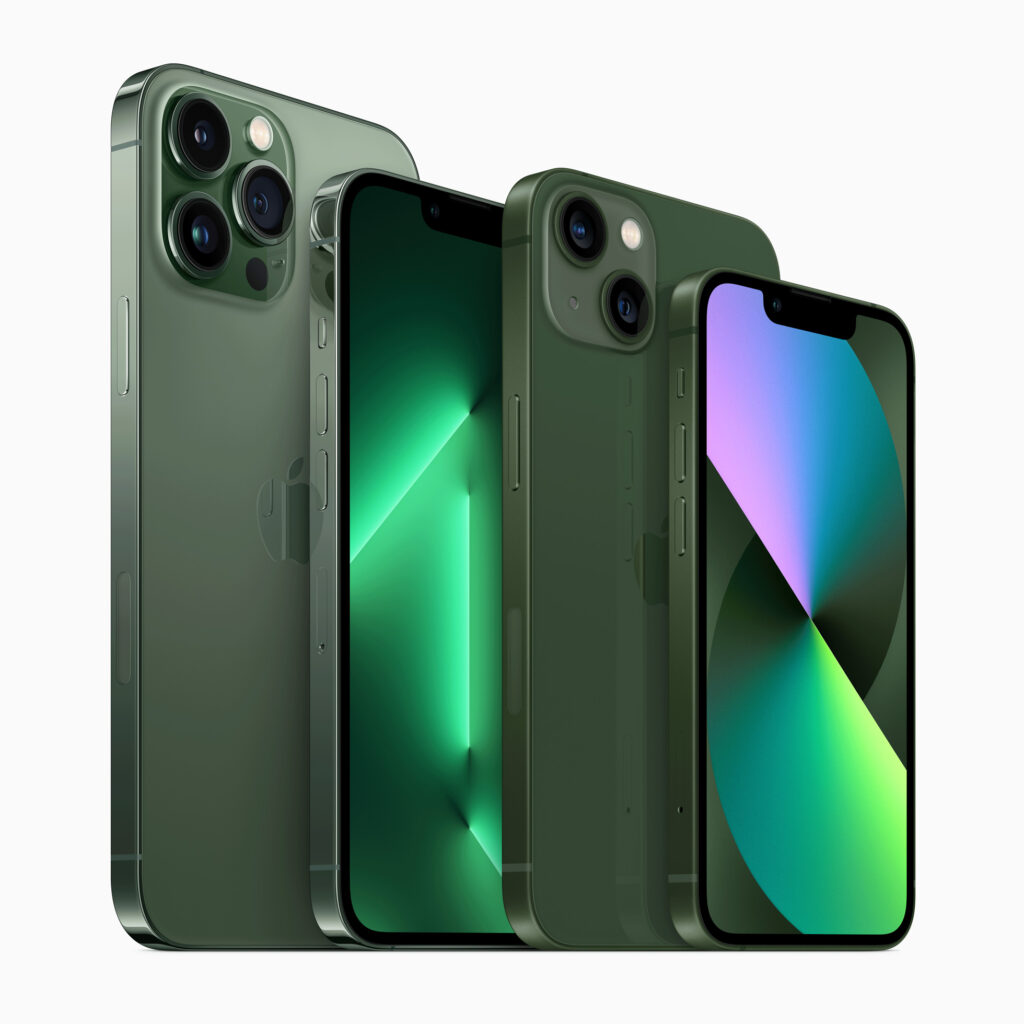 Spring has sprung! With a new season comes new devices. On March 8th Apple had their first livestream event of the year in which they revealed their first products of the year. During the event, Apple launched a series of new devices for this spring. In today's Tech Tuesday, I am going to discuss the products you can find on the market from Apple this spring! 
iPhone SE Processing
Apple has announced the release of the iPhone SE 3. The SE series provides a cheaper version of an iPhone that still maintains good quality and high performance. You can expect the SE 3 to have improved speed, battery life, and a camera. The SE 3 is made with the A15 bionic chip that is found in the iPhone 13. Compared to the iPhone SE 2, graphic performance is 1.2x faster.  A15 bionic chips improve app loading times, graphic performance while gaming, and enhance your photos to make sure your images are picture perfect this spring. In addition to the A15 chip, the SE 3 has 5G connectivity which means faster downloads, streaming, gaming and less latency. 
When you don't need all this speed on your phone, the SE 3 will turn on Smart Data Mode which preserves battery life. The A15 bionic chip, IOS 15, and a better battery boosts battery life. The SE 3 has wireless charging and can charge up to 50% of your battery in 30 minutes.           
iPhone SE 3 Camera and Design
This spring you want to be able to photograph all the fun spring activities you will be engaged in. The SE 3 has a 12-megapixel ƒ/1.8 wide camera. In addition to the better camera, the A15 bionic chip has enhanced the computational benefits when snapping a picture including HDR4, deep fusion, photographic style, and low-light scenes to enhance your video quality in low-lighting.  Smart HDR4 was introduced with the iPhone 13 and uses intelligent segmentation to apply contrast, color adjustment, and decipher between the subject and background noise. This feature enhances subjects and make sure they are exposed properly. 
The iPhone SE 3 comes in a similar design as the SE 2; however, it has a more durable frame and design. The SE 3 offers a 4.7 LCD display and has a glass front and back with an aluminum frame. According to Apple, the glass is the same scratch-resistant glass on the iPhone 13. The iPhone SE 3 comes in three colors: midnight, starlight, and (product) red. You can buy the SE 3 now for a starting price of $429. 
iPad Air 
Along with the iPhone SE 3, Apple also launched a new iPad Air. The design, screen, speakers, rear camera, and fingerprint scanner from the 2020 model carried over to the new model. The iPad Air (2022) is made with the M1 chip. Apple's iPad Air (2022) has an 8-core CPU that delivers up to 60% faster performance than previous generations. The faster processing power allows you to multitask more smoothly and play graphic-intensive games. In addition to the 8-core CPU, the iPad has an 8-core GPU which provides 2x faster graphics and improves your ability to use, design, and draw on your tablet. With a faster processing power and a battery life that lasts all day, the iPad Air (2022) enhances users' experience.  
The iPad Air (2022) has a 12MP Ultra-Wide front camera that uses center stage to adjust the front facing camera when using video apps. On the back of the iPad, there is a 12MP Wide camera. Similar to the iPhone SE and 13, the Air features smart HDR which focuses and enhances image quality.  
As more individuals are working remotely, the iPad Air has made it easier to do work on. The iPad Air connects to the second-generation Apple pencil which allows you to draw, take notes, and navigate through your iPad. The iPad Air (2022) connects to a magic keyboard which allows you to type more efficiently. You can also connect to drives, docks, cameras and more with the USB-C which has 2x faster transferring speeds. This means you can transfer large files at a much faster rate.  
The iPad Air (2022) comes in five colors: space gray, starlight, pink, purple, and a darker blue and has a starting price of $600. iPad Airs were made available for purchase on March 18th, so be sure to go grab it.  
Studio Display
As if the iPad Air (2022) and iPhone SE 3 wasn't enough, Apple also launched a new Studio Display and Mac Studio. The Studio Display is a 27-inch computer monitor with 5k retina display. Apple's Studio Display features 1 billion colors, 14.7 million pixels, 600 nits of brightness and p3 wide color.
P3 wide color is a color space within the RGB color model that has a larger spectrum of colors than the current RGB model. The P3 wide color provides 25% larger color space than the original RGB model. With these features, users will have vibrant colors and details when using the monitor. The monitor features a 12MP Ultra-Wide camera in the center and features center stage which is the first make to feature it. The Studio Display features 6 speakers and spatial audio. Four speakers are force-canceling woofers that, according to Apple, produce bold, articulate bass, and minimizes distortion. The other two speakers are high-performance tweeters that delivers accurate mids and crisp sounds.  
Mac Studio
The Mac Studio pairs perfectly with the Studio Display. Mac Studio offers the M1 Max or the M1 Ultra. The M1 Max has 10-core CPR, up to 32-core GPU, 64GB unified memory, and 400GB/s memory bandwidth. M1 Max has up to 2.5x faster CPU performance, 3.4x faster GPU performance and 2.2x faster machine learning. Along with a faster process power, it can support up to 5 displays and up to 9 streams of 8k Pro Res video playback.  
Comparatively, the M1 Ultra offers 20-core CPU, up to 64-core GPU, up to 128GB unified memory, and 800GB/s memory bandwidth. The M1 Ultra can support up to 18 streams of Pro Res 422 video playback which is something no other personal computer can do, according to Apple. The M1 Ultra offers up to 3.8x faster CPU performance, 4.5x faster GPU performance, and 3x faster machine learning.  
The Mac studio has a starting cost of $1,999 for the M1 Max chip. Comparatively, the M1 Ultra chip costs $3,999…with more powers comes more money. The Studio Display has a starting price of $1,599. Both products are available for purchase.  
Conclusion
We are only three months into 2022 and Apple is starting the year strong. For more information about products and other announcements Apple announced at their March event, you can check out the video here. Continue to tune into our Tech Tuesdays for updates about new products on the market. Apple's products have a hefty price tag, so if you are looking for an upgraded phone for a cheaper price, stop into your nearest GeniusCPR location. We offer a variety of refurbished devices including iPhone XR 64GB for $399.99, iPhone 8+ 64GB for $389.99, and more. You can also take our March Madness Trivia, which can be accessed here, in which you will be entered in a drawing to win a $1,000 cash prize. If you win our drawing and predict the right team to win the tournament, you can win an additional $500.