Tips and Tricks to Optimize Your Phone Storage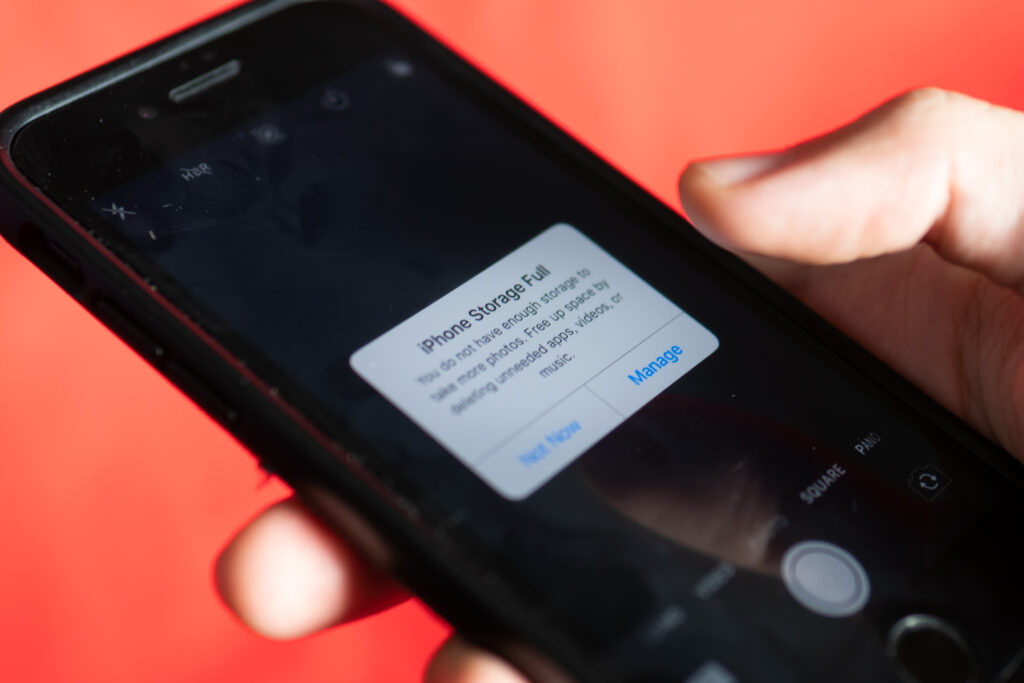 If you are like me, you have dozens of apps and thousands of pictures on your phone. When my storage is full, it is hard to know what to delete to create more storage. I mean I can't delete my fitness apps, because I never know when I may want to open the fitness app I haven't opened in months. With working from home, having storage and available space on our phone is important in being able to store and share information. In this blog, I am going to give you a few tips and tricks to creating more storage on your phone.
How to Check Your Storage Capacity
There is nothing worse than trying to take the perfect picture and the "storage is full" icon appears. You spend the next several minutes deleting apps, pictures, and texts messages to clear up space on your phone. By the time you have created space, the picture-perfect moment is gone. You can prevent this from happening by checking your phone storage before this occurs.  GeniusCPR provides best iPhone repair near me services
To check your storage on an iPhone, you can go to settings. Once you are in settings, go to general, and then click "iPhone storage." On this screen, you can see how many gigabits you have used and how many are available. This also shows you your installed apps and how much storage each app takes up. Apple also provides you with some recommendations on optimizing your space on your iPhone such as autodeleting text messages.  
If you have a Samsung, you can check your storage by going into your settings. Once you are in your settings, click "device care" or "device maintenance" and click "storage." Samsung also shows you how much storage you have and how much is being used. You can also see how much storage each app on your phone is taking up. GeniusCPR best android repair store.
Google Photos
Google photos is a photo sharing and storage application that allows users to upload images and videos into a cloud. Users can then access the cloud via their Google account. Samsung and Apple users can both download and access the Google Photos application. Google Photos stores images and videos on a drive and allows users to easily access images and videos across devices by logging into their account. Once your photos and videos are uploaded onto Google Photos, you can delete them from your phone. Your photos and videos will still be stored and accessible on your Google Photo drive.
Google Photos is also useful in backing up your photos and videos. If you have an accident and can no longer login or turn on your phone, your photos and videos are already saved on the app and can be accessed without having the device the original photos are on. Unfortunately, Google Photos isn't completely free. Users get 15GB worth of free storage; however, storage beyond 15GB costs users money. If you would like more space, you can purchase 100GB for $1.99 a month.
Clearing your Cache
Another way to free up some storage on your phone without having to delete anything significant such as images or apps, is to clear your cache. Clearing your cache removes temporary data such as your search history on Safari or YouTube. On most Android phones, if you go to "storage" in your settings and then click particular apps, such as Chrome, it will give you the option to "clear cache." For iPhone users, you can go to your "setting," go to "Safari," and then hit "clear history and website data." Although this doesn't clear out a ton of space, it provides a few extra megabytes of storage, which, in the long run, can help you.
Offload Apps
 If you have an iPhone, you can offload your unused apps. When you enable offloading, apps that you haven't used for a certain period of time are deleted. However, your data for the app, such as your login information, remains saved on your phone. Comparatively, if you were to delete the app then the data, such as login information, gets deleted with it.  To enable this feature, you can go into your storage in your settings and hit "enable." Once you hit "enable," it will take you to a screen where you can choose which apps to offload and will automatically offload after a certain amount of time. If apps are "offloaded," they will still appear on your home screen with a cloud icon next to them. When you are ready to use the app again, you can redownload it by tapping the app.
Conclusion
These are just a few ways to create more space on your phone. If deleting images, apps, and other data on your phone doesn't work, you may want to look for a phone with more gigabyte storage. You can stop in your nearest GeniusCPR location to find a phone with more storage. Continue to tune into our Tech Tuesdays to learn more tricks and tips for your devices.