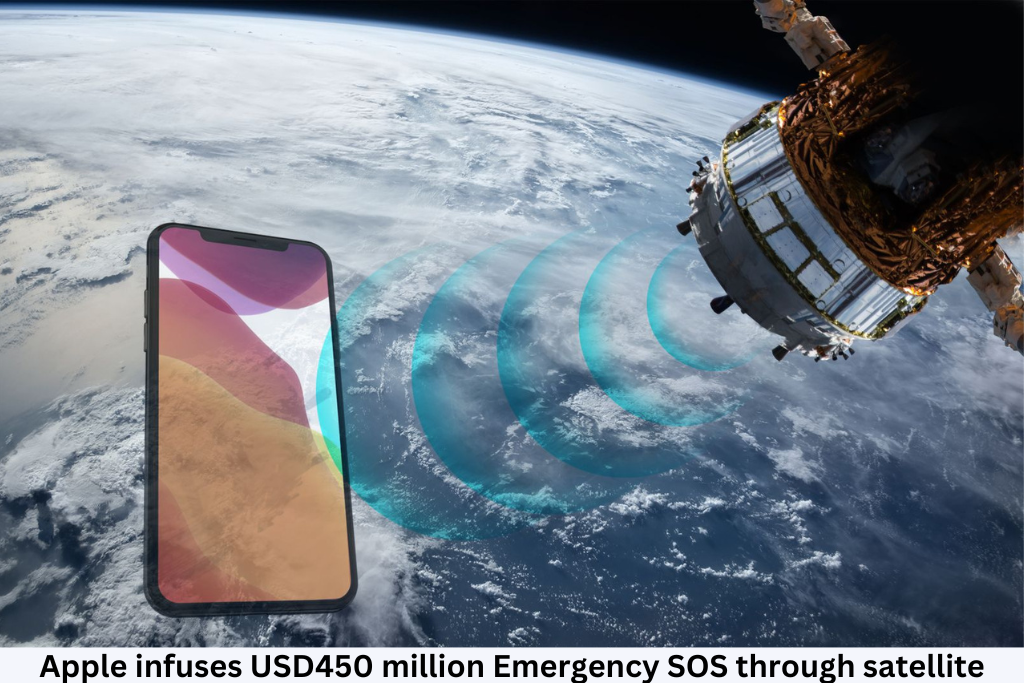 Satellite-based emergency services are one step closer to being available on your iPhone thanks to Apple. According to an announcement, the internet giant has committed $450 million in US infrastructure to support the new Emergency SOS service. The new service, which was first introduced in September, will go live for US and Canadian consumers and will work with both the iPhone 14 and iPhone 14 Pro.
In order to enable its Emergency SOS function, Apple has announced an investment of $450 million, the majority of which would go to Globalstar, a US-based satellite communications business.
The investment, which is a part of Apple's Advanced Manufacturing Fund, will allow the satellite communications business to modernize key components of its infrastructure, such as its satellite network and on-ground communication facilities. The Emergency SOS service will be supported by 300 Globalstar workers.
Apple's "Emergency SOS via satellite" will be available to the owners of the iPhone 14 Pro once it is operational. According to ITU Radio Regulations, the service will use spectrum in the L and S bands that were created expressly for mobile satellite services.
One of the 24 Globalstar satellites orbiting in low-Earth orbit receives every SOS message sent by an iPhone user via satellite. The message is then transmitted to one of the on-ground stations throughout the world. The ground station routes the message to the appropriate emergency services in the area or to a relay center staffed by Apple-trained emergency personnel after receiving it.