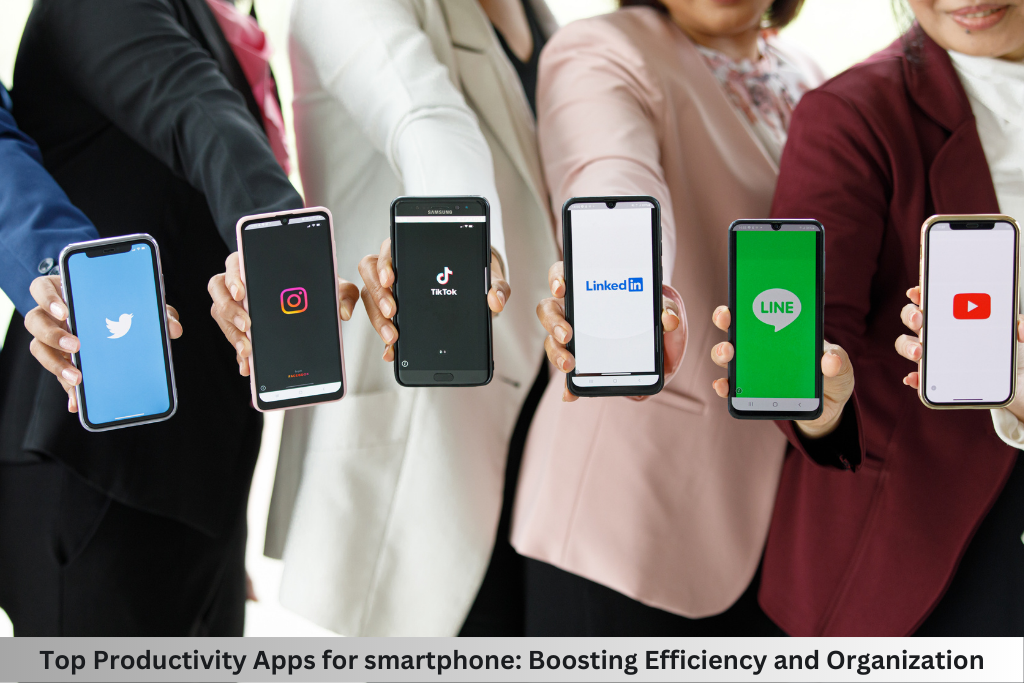 Smartphones have become a necessary tool for remaining productive and organized in today's fast-paced society. With so many jobs to perform, we look for tools to make them easier, such as templates and online tools. However, with the help of various productivity apps, users can streamline their tasks, manage their time effectively, and stay on top of their commitments.
Here are some of the top productivity apps for smartphones that can boost efficiency and organization.
With the help of the well-known task management program Todoist, users can make to-do lists, set deadlines, and prioritize jobs. Todoist provides an intuitive interface and cross-platform compatibility to ensure success.
Evernote helps organize notes, ideas, and inspirations. With features like voice recording, document scanning, and seamless synchronization, Evernote enables you to access your information from anywhere, at any time.
Trello is a visual project management app that uses boards, lists, and cards to help you organize and track your tasks and projects. With its collaborative features, you can share boards with your team to improve productivity and teamwork.
Microsoft Office Suite offers mobile versions for document creation and editing of Word, Excel, &PowerPoint. These apps allow users to stay productive on the go.
Using Google Drive, cloud storage and file synchronization tool, you can store, access, and share your data across several devices. Google Docs, Sheets, and Slides enable collaboration and integration with other Google services.
Slack is a powerful tool for team collaboration and communication. It improves team efficiency and organization by reducing email clutter.
Pocket syncs across devices to curate personalized reading list. This app is a convenient way to stay up to date on industry news, research, and other valuable content when you have limited time.
An app called Focus@Will offers carefully curated songs that are meant to improve focus and concentration. It helps you enter a state of flow and increase productivity.
A time-tracking app, RescueTime offers comprehensive insights into how you use your smartphone. The app helps identify time-wasting activities and set goals to improve productivity.
To conclude, the best productivity apps for smartphones provide a variety of functions to increase productivity and organization. By harnessing the power of these apps, you can make the most of your smartphone and enhance your productivity in both personal and professional spheres. However, there is all possibility that you may face some issues with the functioning of these apps on your smartphone, iPhone or Mac, and then your nearestGeniuscPR stores can resolve or repair your smart devices with their best services tech stress-free.