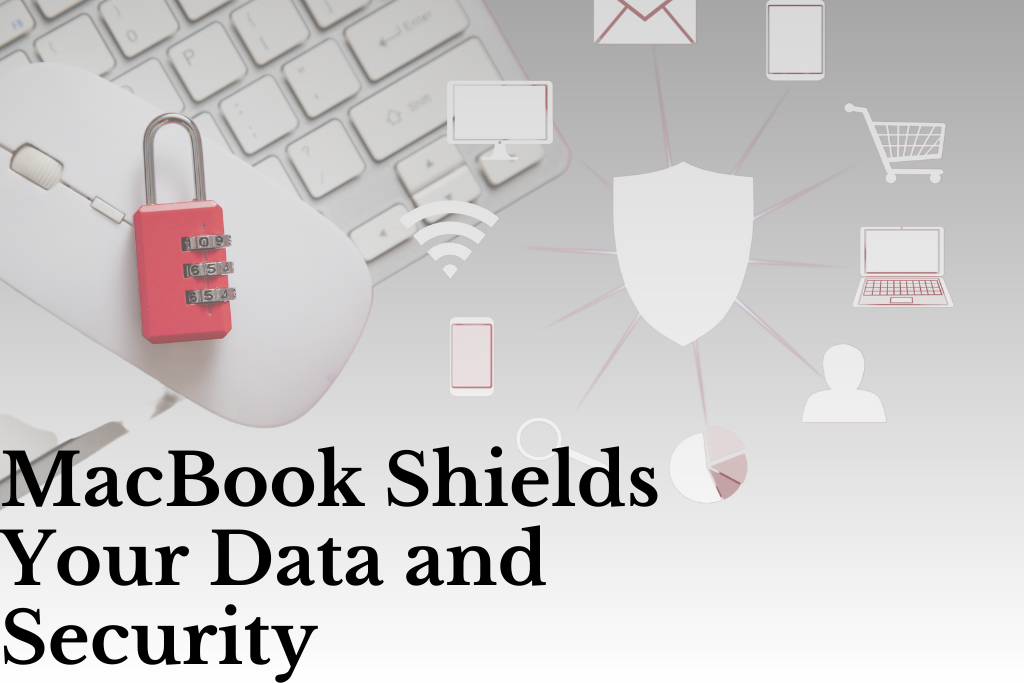 Privacy is a major problem when using apps that share information over the internet. It is essential to invest in technology-driven devices with exceptional performance and data security. Apple products are known for their security features. The MacBook offers sleek design, performance, and robust security, making it a popular choice for professionals and privacy-conscious users. To protect your privacy and limit the amount of information that is made available about you and your Mac online, security safeguards are built into MacOS.
The second-generation Apple T2 security chip offers Mac, end to end encryption, secure boot, enhanced image processing, and touch ID security. Therefore, your data is safeguarded even if your MacBook is stolen or lost. The MacOS also provides additional security as patches and software updates are frequently deployed to fix flaws and fortify the system against new threats. However, if the software is not getting updated or if the touch screen is not functioning properly, GeniusCPR at your nearest location provides the best services in fixing the issues or with MacBook screen replacements.
MacBook in addition to encryption and software updates has other technologies/applications that improve data security. Depending on the model, biometrics like touch & face ID give an extra degree of security to access your device. With biometric authentication the MacBook unlocks only for authorized users. Another outstanding feature is the integrated security system and advanced security options, which allows users to adjust their security preferences. Users can decide which applications have access to their data and protect it from dangerous software or unauthorized apps.
In addition to the above, Apple's App Store ecosystem also plays a significant role in ensuring the security of third-party applications. The applications in the App Store undergo rigorous review to ensure only trustworthy & virus-free apps can be accessed by MacBook users.
The safe enclave processor on the MacBook provides hardware-based encryption for professionals and businesses handling sensitive data, enabling safe key management and storage. It makes sure that your important data is secure even when shared or transferred across other networks. The credentials get safely stored in Safari using iCloud Keychain on all your devices. Safari also blocks the loading of unsafe websites and alerts you if any are found.
Further, the MacBook's secure boot procedure ensures system integrity and prevents unauthorized modifications. Find my Mac to track, lock and wipe your device, are the other security features available in the MacBook. Irrespective of the set standards, due to regular wear & tear or accidents, Macbook repairs like software issues, screen damage, etc. may occur, in such cases visiting your nearest Genius CPR store is the best option. They provide the best services in MackBook repairs, iPhone repairs, and laptopor computer repairs tech stress free.