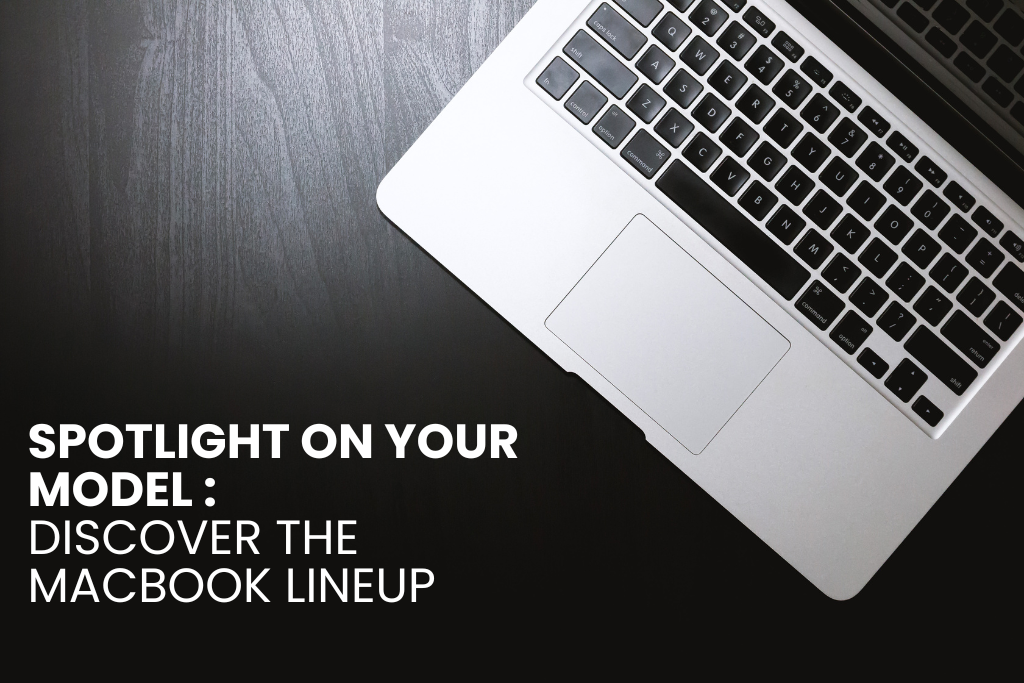 Innovation, superior design, and high-performance processing have long been associated with the MacBook range from Apple. The exquisite design of each member of the MacBook family demonstrates Apple's dedication to pushing the frontiers of technology. There is a perfect fit for everyone's needs in the line-up, right from the ultraportable MacBook Air to the powerful MacBook Pro.
Apple offers six different Mac models. Namely – the iMac, Mac Studio, Mac Pro, MacBook Air, MacBook Pro, and Mac mini. However, there are differences in size, specifications, and features between each of these categories. The MacBook Air is the focal point of the MacBook range, popular for its sleek and lightweight design, offering exceptional performance and portability. Equipped with a chip, it offers astounding speed and efficiency while its retina display produces stunning images. The MacBook Air demonstrates Apple's commitment to thin, lightweight notebooks. At your nearest Genius CPR store, you can buy/sell or get your MacBooks, iPhones, iPads, etc. repaired for best deals.
If you are looking for more power, the MacBook Pro is the right choice with 2 models to choose from, 13-inch and 16-inch. With its state-of-the-art processors, remarkable memory capacities, and cutting-edge graphics, the laptop easily performs activities like video editing and software creation. Select models come with the touch bar, which adds an interactive aspect to the keyboard to increase productivity and creativity. The retina XDR display of the MacBook Pro is a game-changer due to its remarkable brightness, contrast, and color accuracy. It is more suitable for professionals working in the graphics and media industry. The innovative cooling system ensures peak performance during intensive tasks.
The MacBooks showcase Apple's focus on user experience, featuring ergonomic keyboards, spacious track pads, and a robust ecosystem that integrates MacOS and iOS devices. Impressive battery life keeps users busy while traveling, while Thunderbolt ports provide flexibility for connecting a variety of peripherals. In case of malfunctioning, or breakdowns or battery replacements for Macbooks or iPads and iPhones, you can drop in at your nearest Genius CPR store for the best tech services stress free. They are available in multiple locations like Grandville, Ann Arbor, Mishawaka, Kentwood, and more.
The MacOS ecosystem enhances the MacBook experience with regular updates, introducing new features and innovations. Apple showcases its commitment to a unified hardware and software ecosystem for exceptional performance with M1 chip.
Finally, Apple's commitment to revamp the potential of computing technology is demonstrated by the MacBook range. The MacBook range of laptops continues to set the bar for excellence as technology advances, enabling users to succeed both personally and professionally. For best deals in selling/buying or repairs of MacBook, iPhones, etc., visit your nearest Genius CPR store for best services and a tech stress-free experience.