Esports and the Ultimate Madden Bowl 2022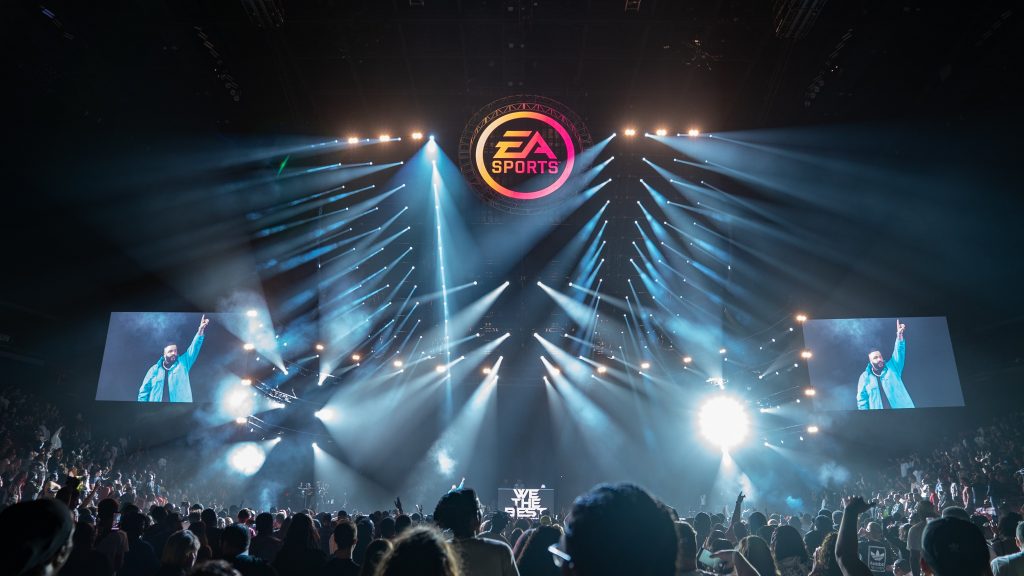 The NFL playoffs are underway as we enter the final week of the playoffs with the Kanas City Chiefs competing against the Cincinnati Bengals from the AFC and the San Francisco 49ers competing against the Los Angeles Rams from the NFC. This will determine who will go to the Super Bowl on February 13th. The NFL playoffs gain a lot of attention as football is the most watched sport in America; however, the playoffs are not the only football competition we should be paying attention to. This week kicks off the final round of the esports Madden Tournament. The Ultimate Madden Bowl kicks off January 28th and finishes on February 8th with the winner getting a $250,000 prize. Today, we are going to explore the esports industry and everything you need to know about the Madden Tournament.
What is Esports?
Esports, also known as electronic sports, refers to competitive, organized gaming. You can now compete, and make money, in games from the comfort of your living room and not on a soccer field or baseball pitch. Esports connects professional and amateurs from around the world to compete against one another in video games such as Fortnite, Call of Duty, and Madden NFL. Not only do individuals compete against each other, but there are also spectators who tune in online or attend live events. 
Although esports is not a new concept, it has taken off within recent years. In the 1980's, Atari held the championship for the video game Space Invaders that attracted 10,000 players to compete. Since then, esport competitions have continued to grow and has taken off in the 21st century with an audience size of 474 million people worldwide. The launch of Twitch, a live streaming platform, has made it easier to connect players. Twitch is currently the largest live streaming gaming platform with 7.57 million active streamers as of December 2021. Other popular gaming streaming services include YouTube or HitBox.
The Esports Industry
If your parents have ever told you, you are playing too many video games…well it may pay off in the end. The esports and gaming industry is growing rapidly. In 2021, the esports global market valued just over $1.08 billion and is predicted to hit $1.62 billion by 2024. That poses the question of how and how much do professional gamers make?
Gamers typically earn money through stream subscriptions and donations, although donations vary in amount. Twitch begins with a subscription fee of $4.99 and has a tiered subscription structure upward. Twitch streamers earn a minimum of 50% of the subscription fees but 100% of donations they receive. Successful streamers can make $3,000 to $5,000 a month from their subscribers. The top performing gamers can also earn money by competing in tournaments and getting endorsement deals and sponsorships.
Top gamers come together to compete in a tournament in which the winner takes home a large sum of money. Games, such as Fortnite, have a prize pool around $9.5 million. If you think that is a lot, the largest esports prize money is Dota 2 which has a prize pool of $47.2 million dollars. The winning team of the tournament got to take home $18.2 million dollars. Donations for the prize fund come from sponsors or fans. The highest overall earnings esports player is Johan Sundstein (player id: N0tail) from Denmark with overall earnings of $7.1 million. He has become the highest paid esports gamer through Dota, a game he has been dedicated to playing since he was 15 years old. This is enough money to make your parents think twice before telling you to stop playing video games. 
NFL Madden Tournament
The NFL Madden Tournament final round begins this week and you do not have to have a 4 second 40-yard dash or repeatedly bench press 255 pounds to participate in it…sounds perfect for me. You do, however, have to have knowledge of the football, good hand-eye coordination, and good reflexes. The Madden Bowl is conducted using EA SPORTS Madden NFL 22 for the Xbox Series X/S and PlayStation 5 consoles. 
Madden has a series of tournaments users play in to qualify for the championship. The first round, Ultimate Kickoff, began in August. Ultimate Thanksgiving, the second round, began in October and ended in November. The third round, Ultimate Wild Card, began in November and recently ended in January. Gamers earn money throughout the series tournament. The top 12 gamers across the three tournaments, and 2 competitors from the Last Chance Qualifying event advance to the Ultimate Madden Bowl. This totals 14 competitors that will travel to Los Angeles for the live Madden Bowl. The Madden Bowl has a prize pool of $1 million dollars with first place winning $250,000 dollars.
The first round, single elimination wild card, takes place January 28-29th with single eliminations quarterfinals and semifinals following on February 2nd and 3rd. Finally, the single elimination finals, and championship game, takes place on February 8th. Currently, the player referred to as Henry, is at the top of the Madden leaderboard with 3,350 points. For a full list of leaderboard and brackets click here. You can stream the tournament on Twitch and on the Madden Competitive Gaming YouTube Channel.
Although playing video games and becoming a professional gamer sounds easier than becoming a professional athlete, becoming a professional gamer, like a professional athlete, takes years of practice, strategizing, and perfection. According to Game Quitters, Faker, one of the world's biggest esports stars, practices 12-15 hours a day. Similar to professional athletes, professional esports does not come without the risk of injury, gamers are more likely to incur musculoskeletal injuries in their neck, back, and upper exterminates due to poor posture of looking at a screen.
Regardless, the esports industry will continue to grow rapidly in the next coming years. Video games continues to be a large component in our lives with 97% of teen boys and 83% of teen girls playing video games. Esports encourages strategic thinking and planning, communication, teamwork, and learning how to deal with success and failure. This leaves the question of whether playing video games is such a bad thing after all? Continue to tune into our Tech Tuesdays to continue to learn about emerging technology trends. If you are having any issues with your gaming consoles or need phone screen repairs, stop into your nearest GeniusCPR locations and one of our employees will get you taken care of. I wouldn't want a broken console to keep you from gaming…you may miss the opportunity to go pro.