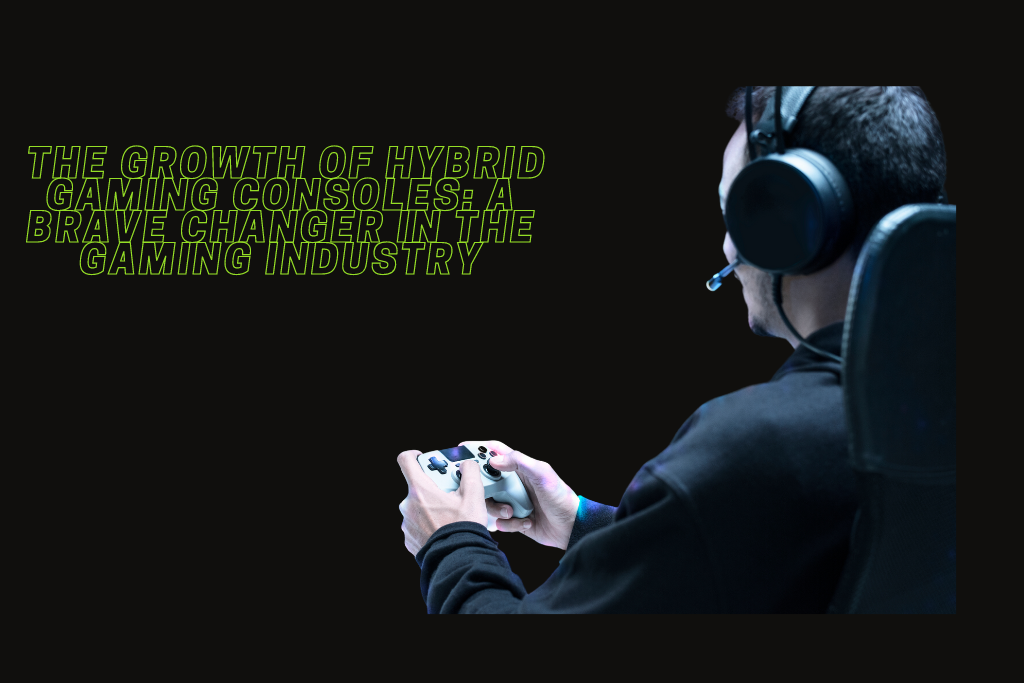 Driven by technology breakthroughs and shifting customer preferences, the gaming business has seen a tremendous metamorphosis in recent years. Hybrid gaming consoles revolutionize gaming perception and experience, capturing gamers' imagination and transforming the gaming experience. The return of handheld gaming demonstrates the industry's transition to a hardware-agnostic era, putting device choice and experience first.
Hybrid gaming consoles include separate controllers, docking stations, and wired connections, and may be used at home or on handheld devices. Nintendo's Switch is an example of a hybrid gaming system, which combines portability and power from traditional home consoles. Its popularity demonstrated of how hybrid consoles can appeal to a wide audience while surpassing typical demographics.
One of the main factors for the rise in hybrid gaming consoles is its exceptional adaptability, enabling players to effortlessly switch between mobile and large screen gaming experiences. Modern gamers may adapt their gaming experiences to their active lifestyles with the help of hybrid consoles, providing uninterrupted play. To continue playing and enjoy the best gaming experience, visit your nearest Genius CPR store to find the best deals on gaming consoles as well for any repairs of tech devices. They provide the best tech services stress-free for iPhone repairs, laptop repairs, smartphones, battery replacements, and more.
In addition, the popularity of hybrid gaming systems has sparked new developments in game design. Developers are now required to consider the specific capabilities and limitations of these devices, inspiring the production of creative games that take advantage of the console's portability and possibilities for TV connectivity. As a result, game ecosystems are thriving with diverse options for players. Also, hybrid consoles blur the distinction between console and mobile gaming, providing high-quality, immersive experiences on portable platforms, closing the gap between the two. Off late cloud gaming and streaming allows users to play and access games stored in data centres on their smartphones. Game makers/developers are experimenting with AI to create games that automatically adapt based on player feedback.
Many significant firms in the gaming industry have started to investigate the possibility of hybrid game systems in addition to Nintendo. With the introduction of the PlayStation Portable (PSP) and Xbox Cloud Gaming, respectively, Sony and Microsoft have made progress in broadening their appeal beyond conventional home consoles. Cloud gaming services are introduced by tech giants like Google, Amazon, and Meta to rule the $160 billion games market.
Hence, the development of hybrid gaming consoles marks a daring shift in the gaming industry. It's thrilling to think about the potential opportunities that these hybrid consoles will open for the game industry as technology develops. Drop in at your nearest Genius CPR store for repairs or to buy/sell all types of gaming consoles, iPhones, MacBook's, smartphones, iPads, etc., for best deal/offers.