What Charging Mistakes Can Kill Your Battery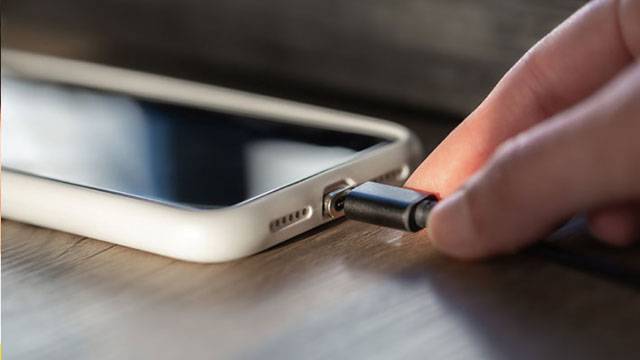 Imagine a day you forgot to check on your phone's battery and you get an alert that the phone is about to switch off.  Well, that is no less than a nightmare as phones have now become an integral part of life.  Forget a day, can you even imagine a couple of hours without your smartphone? If you are getting frequent alerts of your phone getting discharged, you may need to consider a battery replacement. Battery issues can be infuriating especially when your smartphone continuously switches off while trying to complete task. But relax, there is nothing that cannot be fixed, and at Genius CPR, your cell phone repair is our responsibility.
Various factors such as the screen brightness, camera, number of processes running in the background, screen refresh rate, etc. are responsible for the performance of the battery. This article will provide insights into how to make your smartphone or iPhone battery last longer.
Most smartphone users may be unaware that there is a high probability of the battery life being reduced by overcharging it.  Let us dive into a few factors that can affect your battery performance and lead to the damaging of your smartphone battery.
Do Not Overcharge and Overuse
Yes, it's true that one should refrain from overcharging your iphone/smartphone. Experts say that the battery works best when its charge level is at 30-80%. Also, refrain from using the phone until it drains completely and powers off. It's advisable to maintain the optimum levels of charging and usage.
Heat & Phone Case
Another mistake that smartphone users often ignore or tend to overlook is the case. While charging, not removing the case can causes more harm to the battery life as the heat gets emitted during the charging of mobiles.
When Charging, Avoid Using Your Smartphone
Intentionally or unintentionally, it is very common among most of us to continue to use the phone be it the iphone or any smartphone while in the process of charging and this could one of the main reasons for your smartphone or iphone battery repair.  Phone users often make the mistake of using their smartphone while charging, assuming they can multitask. It is found that Smartphones tend to draw power directly from the charger, thereby reducing the amount of power passed to the battery.
Original is Original
As a phone user if you wish to cut on the iphone battery repairs or any smartphone battery repairs, ensure that you always use the original charger that you get along with the phone. Using other chargers leads to issues of overcharging. Original chargers curtail excessive charging and are good at cutting back the power flow.
Uninstall Unnecessary Apps
Unwanted or redundant apps on your phone tend to use more CPU resulting in more power usage, thereby reducing battery life. To avoid spending money on a smartphone battery replacement, lessen the number of apps on your phone. The less apps on your iphone, the better the life of the battery.
Turn Bluetooth & Wi-Fi Off
Another simple tip to reduce battery repair costs is to turn off the Bluetooth and Wi-Fi when not in use. This enhances battery life. Turning them on uses more power in looking for available devices to connect to.
Avoid Using Phones in High Temperatures
In high temperatures, the battery loses more power compared to normal temperatures, especially while walking under the sun. If your smartphone or iphone battery needs to last long, then try avoiding its usage at high temperatures. Also, ensure that you don't play games or use the camera in direct sunlight. If the phone gets hot, it will drain the battery quickly.
Thus by taking the above precautions smartphone owners can drastically reduce their smartphone or iphone battery repair costs or even a phone battery replacement. For the best and most affordable smartphone repairs, GeniusCPR is always at your service. Just drop in at one of our stores in your vicinity.