Refurbished Phone: The Reality of a Repaired Device
Owning a new smartphone with the latest features is a challenge to most consumers. New models with updated features are released into the market at regular intervals, and it is difficult for most people to afford these top-of-the-line phones. Many times consumers go on a 30-month contract to essentially finance the phone. Another option to explore is to buy a refurbished phone from a reliable and certified business. You can buy smartphones at your nearest GeniusCPR stores in Michigan and Indiana with confidence in their 90-day warranty. 
There are a lot of myths surrounding refurbished phones. These phones are thought to have defective pieces, no warranty, and less value. All of these myths are not true. Refurbished phones are just as reliable, if not more reliable due to newly installed parts, and can function just like the new device. Refurbished phones can help you upgrade to a smartphone with all the latest features at a lesser price, and you can save a good amount of money.  
Debunking the Refurbished Phone Myths
Refurbished phones are expensive:  Not true, refurbished phones will cost you 30% to 40% lesser than the new smartphones. So they are affordable and not heavy on your pocket. 
No warranties for the refurbished phones: Not true, mostly all refurbished phones come with some sort of warranty.  
All refurbished phones are second-hand:  Both are different. Refurbished phones are any phone that has had a parts replacement. Defects are rectified by the company or by certified resellers and resold in the market with a refurbished tag. In contrast, second-hand phones are used phones with a previous owner. Second-hand phones will not have refreshed or replaced parts in them like refurbished phones do. You will find phones like this in platforms where individuals sell their old phone.
Refurbished means Repaired
Refurbished phones do not come with genuine parts: Usually, all refurbished phones come straight from the manufacturers or authentic and certified resellers. So you can be assured that the parts are genuine. 
Find a trustworthy phone screen repairs shop near you using tips from our most recent blog about repair shops and how to prepare yourself.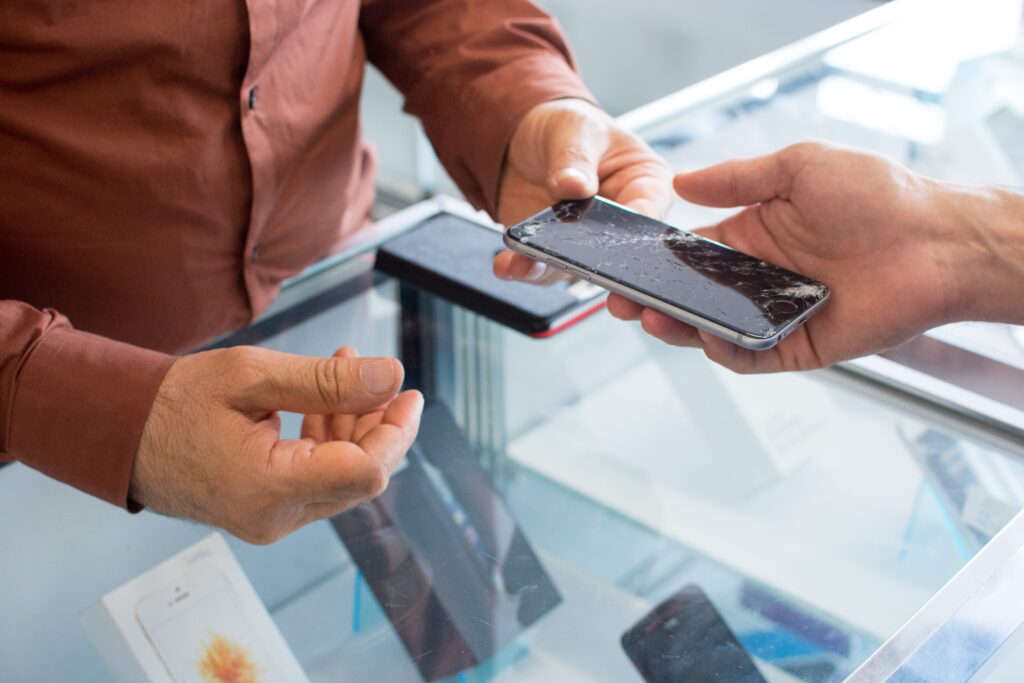 Battery life is low in refurbished phones: The battery life of refurbished phones is as good, if not better, than the original. Batteries deplete over time and it is good to have the battery replaced, but it makes the phone refurbished. 
Refurbished phones are prone to repairs: Refurbished phones are resold only after being repaired and tested. They are good as the new ones and come with a warranty. Even if an issue pops up, you can get it repaired hassle-free. 
Refurbished phones are unsafe and unreliable: Many fear that the device can be hacked or steal the data. It is safe to buy refurbished phones. If still in doubt, restore the factory settings that will clear everything. 
Refurbished phones are not certified: All refurbished smartphones undergo thorough checks, get tested, and are certified before being resold.  GeniusCPR mobile repair store is a certified and authentic seller of smartphones. 
The new software does not run on refurbished phones: Software updates have less to do with the refurbished nature of the phone and more to do with the age of the phone itself. If the device is new enough then it will get these latest software updates. Older phones become unsupported over the course of time.  
So visit your nearest GeniusCPR store to buy or sell your smartphone or for any kind of laptop, smartphone or iPhone repairs.