Samsung's new Galaxy S21: What we know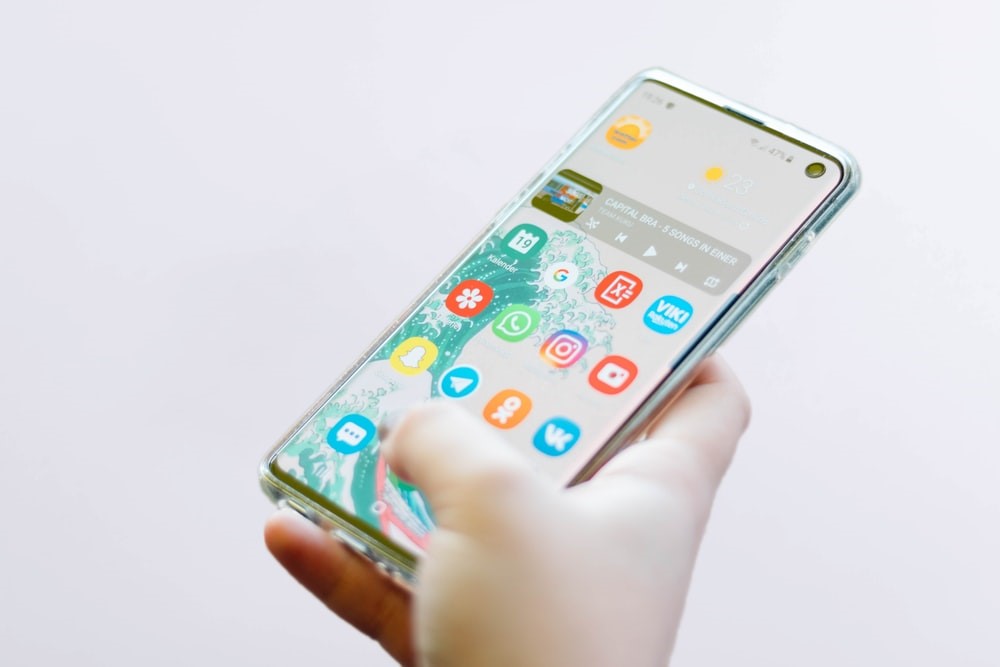 Normally, we would have to wait until late February or March to be reporting on Samsung's new flagship device. But 2021 is already shaping up to be a different story. Android Authority, a news blog that offers Android phone reviews, news, and tips, reports that Samsung will show off their latest phones on January 14th, 2021. It is expected that the product release will follow only weeks later. Typically, Samsung announces its flagship phones in late February or March, around the time of Mobile World Congress (an annual trade-show dedicated primarily to the mobile communications industry). For unknown reasons, perhaps to get an early start on sales in 2021, Samsung is planning on a mid-January announcement.
It was rumored last year that Samsung would take the leap to the "S30 series" with this year's new flagship devices. It appears that that was indeed, just a rumor- it's all but confirmed Samsung will instead land on the "S21" name. Unexpectedly, the Galaxy S21 will be Samsung's smallest flagship phone, as was the S20 and S10 predecessors. The "camera humps" that were wildly unpopular on last year's S20, appear to be going away, and instead will be improved by Samsung placing the camera deeper into the housing, so the phone sits down flat. On the subject of the phones housing, the S21 housing frame will offer some new metal color themes in silver & bronze.
It is rumored the back cameras specs are the same as last year's S20 model and are as follows:
Main camera: 12-megapixel
Zoom: 64-megapixel, 3x optical, 30x digital zoom
Ultra-wide: 12-megapixel
The front camera also boasts a 10-megapixel camera. There are additional camera features that have been rumored but not yet confirmed for the Galaxy S21 models such as: dual recording mode, improved night mode, more manual controls, improved Moon Mode, and even a 30X Space Zoom.
It's likely the S21 will feature a 6.2in screen, the same size as last year's S20. The screen will sit at a beautiful and crisp 120hz Infinity-O display. The Infinity Display is a curved display with thin bezels on the top and bottom to create more screen space on phones, and it's what allows Samsung to capture a truly "bezel-less" environment. Additionally, multiple reports suggest that Samsung is finally ditching its curved displays. If this holds true, it will be something phone repair techs and sales representatives will celebrate. Curved displays are not only more expensive to manufacture, but they are extremely challenging to get tempered glass screen protectors to stick too, often causing customers to use inferior "liquid screen protectors" as a substitute.
In regards to processing power, similar to the Galaxy Z Fold 2, the U.S. version of the Galaxy S21 will boast Qualcomm's Snapdragon 888 chipset, while models outside of the U.S. will use Samsung's Exynos 2100. For years, Samsung's Exynos powered devices have been under performers compared to their Qualcomm variants. However, early benchmark tests on the Exynos 2100 chipset, shows that Samsung may be turning the tide and offering an equal or more superior processing punch. In addition to processing power, the Galaxy S21 is rumored to have 12GB RAM and 128gb or 256gb internal storage options.
It is a bit too early to know for sure what the costs for various repairs will look like on 2021's Samsung Galaxy S21, but it's a safe bet to assume it will not be an inexpensive repair, at least until pricing stabilizes. But- have no fear, as parts become available shortly after the phones release, you can count on your local Genius Phone Repair to have the technical ability to repair your Samsung Galaxy S21, if the opportunity ever presents itself! #That'sGenius