Choosing the right phone screen repair stores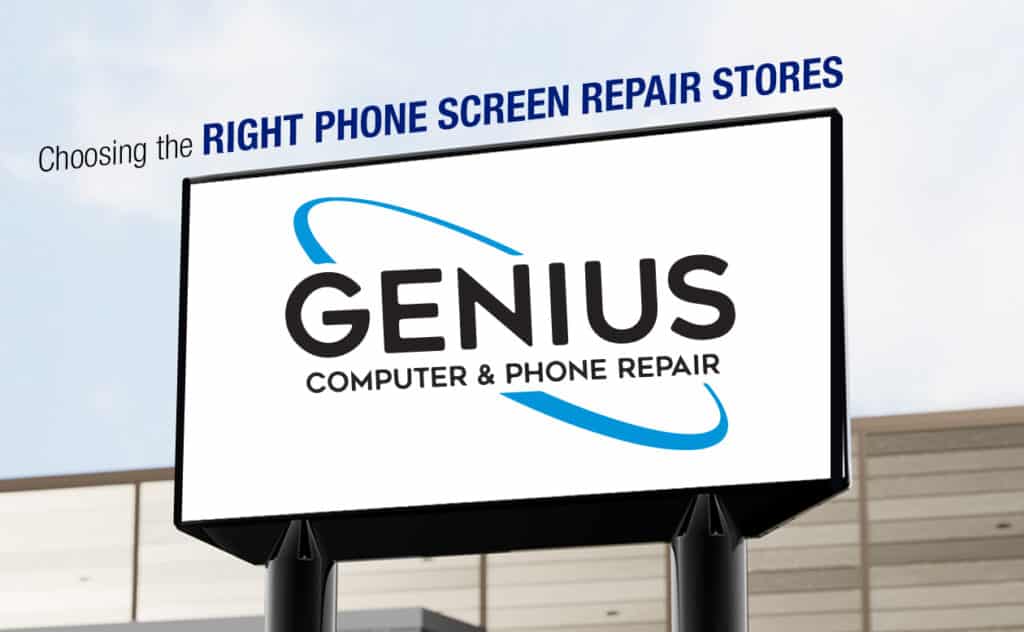 It is impossible to imagine a day without smartphones. No wonder when they fail to function, our lives go imbalanced. Finding a fast, reliable and cost-effective solution for phone repairs is a problem that affects many and that precisely, is what we love to help you with.
At GeniusCPR, we repair and replace all your devices and are the best multi-brand service centre. We provide services like phone screen replacement, battery replacement, port replacement and much more. Moreover, every repair at Genius comes with a lifetime warranty on parts and labor against any defects. GeniusCPR is dedicated to getting you and your device up and running in no time. Being the largest Cell Phone Repair "CPR" Franchisee in the nation, our network is widespread.
By choosing Genius, you are assured that your device is in the right hands. Genius CPR mobile repair store provides secure, trusted, and reliable repair and device resale service. Call or step into any of our locations and we are just a click away. In today's consumer world, quality always has been the most important aspect of scoring. Genius is designed to deliver quality from 'Inside-Out'. Here at Genius, our goal is to deliver 'Quality' in everything we do. Whether it is fixing a cracked phone screen of your smartphone or laptop or it is a major repair, we take utmost care to ensure that you get a smile on your face.
No matter how the phones are built nowadays with robust technology, they still encounter problems such as broken screen, a decrease in battery life and all other problems and therefore the phone becomes unusable. It is a fact that when your smartphone is broken, it won't work as it is when you purchased it. In a case where the screen is broken, scrolling through pages won't be seamless; you may even end up having cuts on your fingers. While this dilemma can be disappointing most of the time, the good part of it is that you can always rely on us to fix any broken part of the phone for you.
With the idea of giving consumers unmatched quality repair services and reliable technical support for electronic gadgets – smartphone, iPhone screen repairs, tablets and laptops, Genius is all set to extend services. We aim to focus on becoming a one-stop shop for all gadgets related services that are 'convenient', 'agile', 'reliable' and of course 'pocket friendly' to the end-user. Our team of trained and certified technicians work tirelessly to get your gadget back in action while serving you online and at your doorstep.
Our customer requirements are keys to us & we are determined to provide the best-in-class –Optimized Quality Solutions, Performance Results & Operational Excellence to provide solutions to customers who come to us. We are committed to delivering top-notch customer services and strive continually to be the most preferred destination for any smartphone, android repair and laptop repairs through our services.  Ensuring that the customer is delivered what he wants accurately is a sure way to succeed. It is, therefore, important that every response addresses the customer needs squarely. We, at GeniusCPR, understand the seriousness and criticalities of providing the best-in-class technology to meet today's needs of our Customers. This is what keeps us different from the likes. Different individuals and their potentials are harnessed together to deliver & exceed our customer needs as a team. Accurate and transparent information is the key to making precise decisions that are mutually beneficial. We are committed to maintaining transparency in ambience, atmosphere, culture, business processes and structure in our system, which we believe, will assist our organization and our customers.