March Madness: Updates, Challenges, and Big Winnings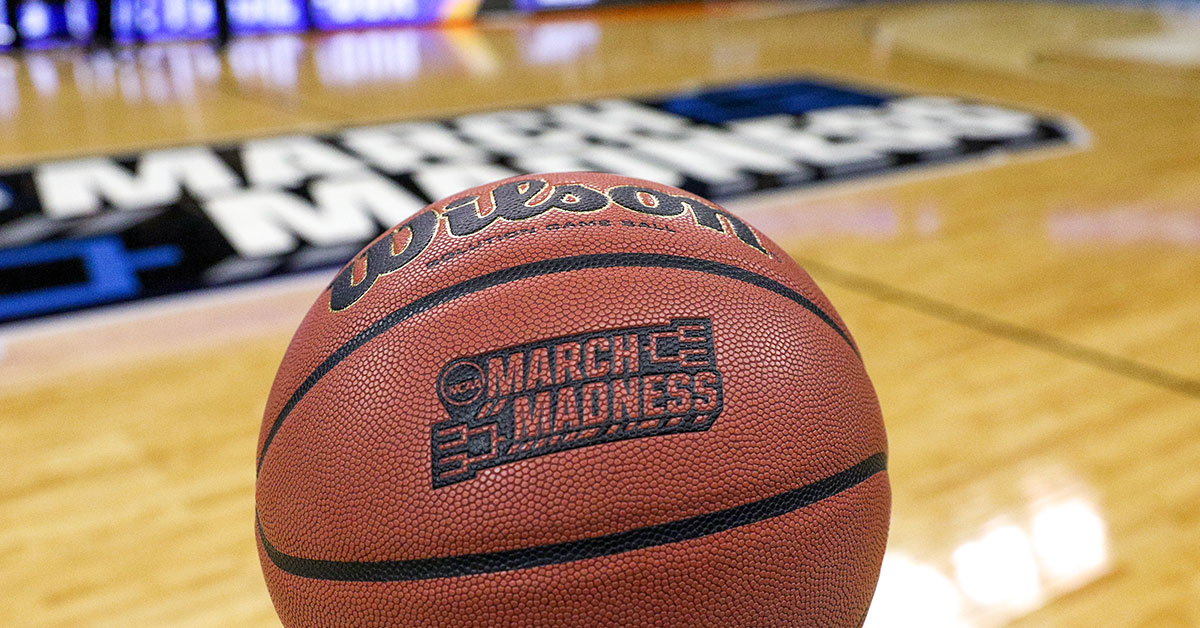 The Madness has begun! This week tips off the Men's and Women's NCAA Basketball Tournament. Sixty-eight men and women's teams will compete in 7 rounds for 3 weeks to become a national champion. The NCAA Men's March Madness Final Four game, in which the final four teams compete to go to the championship, is the second most watched sporting event in America following the Super Bowl. In 2019, the NCAA earned $1.05 billion in revenue from the tournament which accounted for more than 90% of annual revenue for the NCAA.
Being the second most watched sporting event in America does not come without a cost. In 2019, 50 million Americans wagered around $8.5 billion on the tournament. Not only do individuals lose money, but so do corporations. Employees spend about a half hour everyday updating and checking their bracket. This, on average, cost employers $13 billion dollars. In today's blog, I am going to discuss how you can keep up with the madness this month and how you could be a big winner too.  
How to Watch the Madness
Last Sunday, March 13th, was selection Sunday which gives us a look at the tournament bracket and seeding for each team. The first four men's teams will compete Tuesday (3/15) and Wednesday (3/16) while the first four women's teams will compete on Wednesday (3/16) and Thursday (3/17) to make it into the first round of the tournament. For a full schedule of men's and women's games this month, you can check out the NCAA website.
CBS, TBS, TNT, and truTV will be broadcasting the Men's March Madness games. You can also stream the games from CBS streaming services, Paramount+, and Sling TV.  ESPN Networks will be broadcasting the women's tournament. Viewers can also access the games using the NCAA March Madness Live streaming website or application. The app allows users to view the games any place, any time…just not at work. You wouldn't want to cost your company money. 
The NCAA March Madness app is rolling out new features to enhance the experience of viewers this year. This year, there is a Multi-Game Viewing option that allows fans to watch two games simultaneously on one device. This feature is available on Apple TV, Amazon Fire TV, Google TV, and Xbox One. On phones, desktop, and tablets users have a picture-in-picture option which would allow users to navigate through the app while still being able to see the game in real time.
How to Be a Part of the Madness
Although watching the action on the TV is fun, you could be a part of the action and compete with friends and family to win bragging rights. On the NCAA March Madness Live website and app as well as through ESPN you can create a group bracket tournament. Through these platforms, you can create and name a group. Once your group is created, you can send the username and password to friends, family, etc. in which they can then upload their bracket. Throughout the tournament, you can compete with your group to see who has the best bracket. Don't get discouraged if your bracket loses. The odds of having a perfect bracket is 1 in 9.2 quintillion.
If you don't know anything about basketball, don't worry. The NCAA app/website has a Matchup Analysis feature. This feature provides users with an in-depth comparison of every possible matchup in the tournament. The matchup feature compares over 20 stats and can make a bracket for you, if you choose. When competing for the best bracket in a group, you want to win the bragging rights. The NCAA app/website has launched a "Path to the Championship" tool. Beginning the week of the Sweet 16, this tool will analyze your bracket to see exactly what it will take for your bracket to win. This tool breaks down your bracket and tells you who you need to win and the best-case scenario for your bracket.  Brackets lock in on Thursday, March 17th, at noon so make sure to fill it out before then!
Starting Lineup Challenge
The NCAA has created the "Starting Lineup" challenge. The Starting Lineup Challenge allows participants to play against others regardless of their brackets. During Selection Sunday, each NCAA team is awarded a point value based on their seed. The higher the team is seeded, the more points they cost. You are then given 1000 points to purchase 5 teams (aka: your starting lineup) before the start of the tournament at the marketplace. Any points you don't use will be saved to your point bank for future rounds. Once the first round begins, the marketplace closes, and you can no longer choose teams for that round.
After each round, the marketplace will reopen where you can buy and sell teams. After the first round, players can buy as many teams as they want, as long as they have enough points. When a team wins in the tournament, you'll get a percentage of the point value. The larger the upset, the more points you will get. If a 16 seed beats a 1 seed, you will expect to see your point bank increase a lot. If a team in your line up loses, it does not gain or lose you points. You can trade the losing team after the round is completed. 
There are also loyalty points for teams that haven't lost yet. If you hold on to a winning team for multiple rounds, you'll receive a percentage of the team's points as loyalty points that go into your point bank. When the tournament is finished, the group member with the most points, based on your point bank and points of all the teams in your line up, wins the game and bragging rights. For more information on how to play, you can look at the NCAA website. 
Conclusion
As I said at the beginning, you could also be a big winner this month. GeniusCPR is joining in on the madness with our March Madness Trivia. If you take our March Madness Trivia, which can be accessed here, you will be entered in a drawing to win a $1,000 cash prize. If you win our drawing and predict the right team to win the tournament, you can win an additional $500. In addition to our trivia, GeniusCPR is offering iPhone XR 64GB for $399.99, iPhone 8+ 64GB for $389.99, and more. To see more of our promotions this month, you can look on our Facebook Page, GeniusCPR, or our Instagram, Geniusphonerepair. Continue to tune into our Tech Tuesdays for information about emerging technology and tech tips. If you are having any issues with fixing a cracked phone screen or with any technological devices, stop into your nearest GeniusCPR locations and one of our employees will get you taken care of.