Why Matter Matters- The Future of Your Smart Home Devices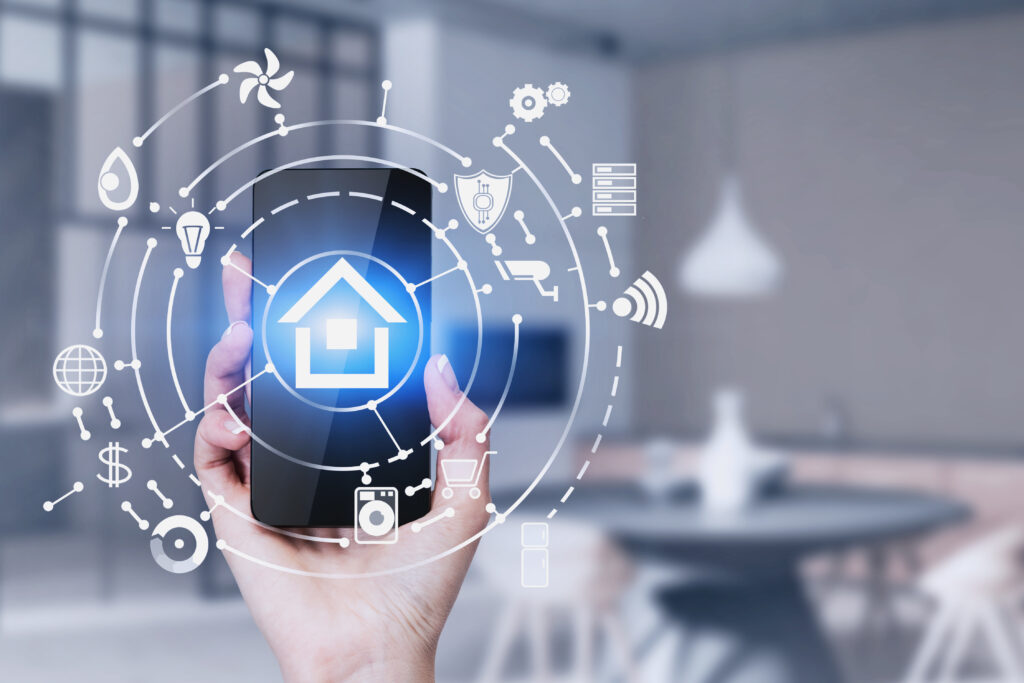 Tech is at the center of our lives, so it is only natural that tech becomes the center of our households as well. At the beginning of the year, we did a review of Tech Trends we expect to see develop in 2022 and tech in the home was one of those. The wide variety of smart home brands has made it harder to interconnect all your tech devices in the home.
Apple can't control Google or Samsung devices or vice versa. As a result, homeowners must have a variety of apps to control all their home appliances which doesn't make controlling your home devices very efficient. This may be changing later this year. Tech giants such as Apple, Samsung, and Google, to name a few, have teamed up to support an appliance integration platform known as Matter. In today's Tech Tuesday we are going to discuss what we can expect from Matter.
What is Matter
Matter builds upon Internet Protocol (IP) to integrate communication across smart home devices, apps, cloud services, and IP-networking technologies for device certification. Simply put, Matter creates a common, standard language that allows smart home devices to communicate. As a result, smart home devices are more reliable and efficient.  Matter will be using Wi-Fi, Thread, an IP-based open standard that integrates smart home devices and connects them to the cloud, and Bluetooth to integrate home devices.
Matter is a connectivity standard the simplifies the use of multiple home technology devices on a single platform. Device automations will run across devices from different companies. For example, you will be able to control your Google Nest Thermostat with Apple's Siri or Amazon's Alexa.
Which Platforms Will Work with Matter
Over 200 companies have agreed to support Matter. Tech giants such as Amazon, Apple, Google and Samsung are a few of the notable companies. For a full list of companies supporting matter, you can look here. This means you will be able to use their apps, speakers, displays, and smart controllers to manage your connected home devices. 
Amazon has committed to upgrading it's fourth generation Echo smart speaker to Thread and act as a border router. Amazon's mesh Wi-Fi network company, Eero, has committed to supporting Matter as well. Google has agreed to update all their Nest speakers and displays to Matter. Newer Google products will have thread built-in and will aim to support Matter. Google also plans to integrate Matter into mobile devices to aid in streamlining the Matter device set-up.
Apple's Homepod Mini and TV 4k (2nd gen) has thread radios inside which means they can support Matter. Siri and Apple Home Devices will work with Matter as well. Additionally, Apple HomeKit API's will automatically work with Matter, according to Apple. Samsung has also agreed to upgrade all existing SmartThings hub to support Matter and will allow smartphones, smart TVs, and mobile devices to be Matter enabled.
What Products Will Work with Matter?
There are plenty of home devices that are Wi-Fi and Thread enabled; however, Matter products don't exist quite yet. Despite the support from many companies, Matter products won't be released until the standard is finalized this year. Matter capable products are anticipated to be released in the fall of 2022. For a more detailed timeline, you can check out this article.  
In the first Matter specification, Matter 1.0, we can anticipate to see connected device categories such as light bulbs and controllers, home security sensors, thermostats, door locks, garage door controllers, plugs, outlets, and more. Other devices such as security cameras, robot vacuums, appliances, etc. will be a part of latter specifications such as Matter 2.0. Ring, one of the largest companies in security cameras and alarm systems, has not indicated that it will support Matter.
Since Matter hasn't been released yet, you may be wondering whether your current smart home devices will work with Matter. Fortunately, Matter realizes it is not feasible to expect consumers to replace all their current home devices to use Matter. Current devices that connect to the internet via Wi-Fi, ethernet, or Thread and have enough processing power and storage could support Matter via an update. Apple devices running on IOS 15, newer Amazon Echo and Echo Dot smart speakers, Eve devices with Thread, and all Google Nest speakers and displays are a few of the current devices planning to support Matter.
Conclusion
The Connectivity Standard Alliance (CSA) expects Matter to launch in the Fall of 2022. According to the CSA 130 products from 50 companies will begin the launch of Matter.  Matter's goal is to create device-to-device communication across brands which allows for more efficient, reliable, and secure home devices. Continue to tune into our Tech Tuesdays for updates about Matter and other upcoming tech on the market. If you are having any issues with any of your devices, stop into your nearest GeniusCPR locations and one of our employees will get you taken care off.