Tips to Stay Connected Over Thanksgiving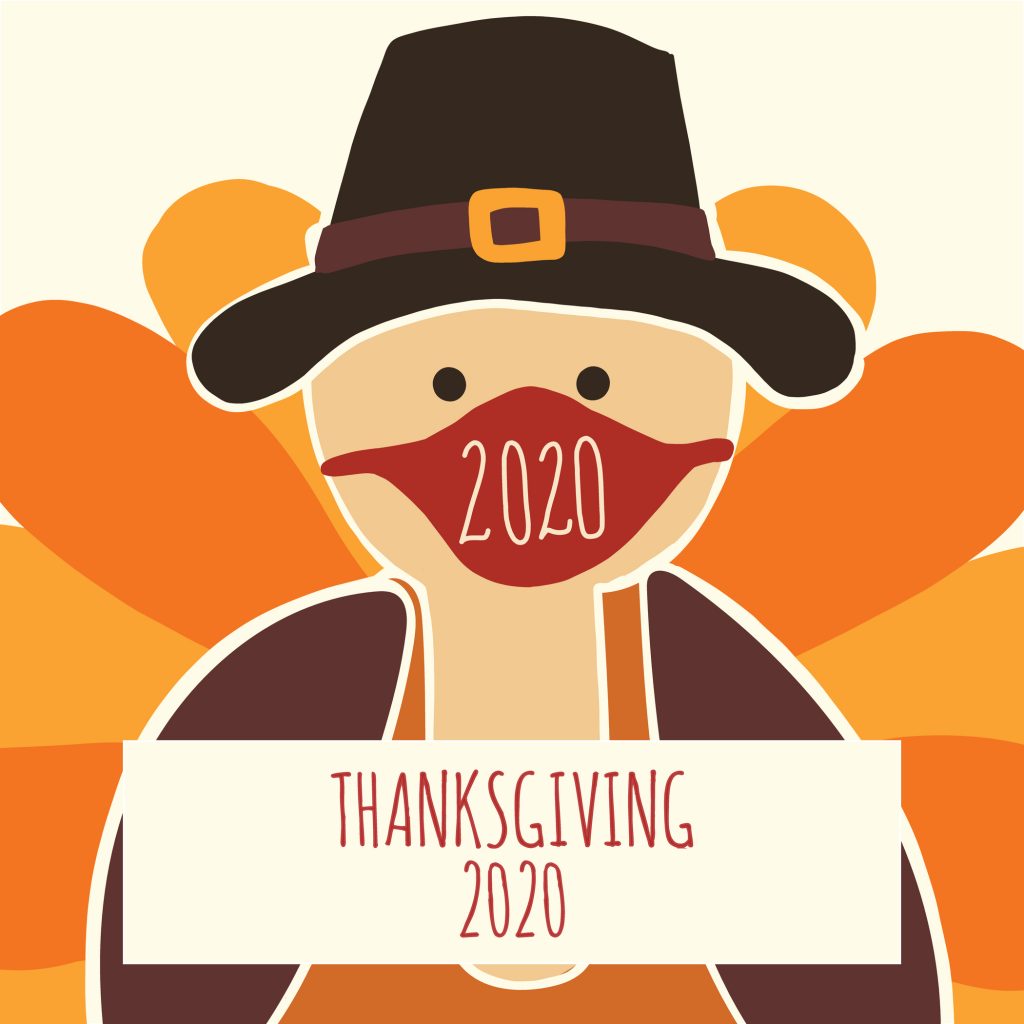 Thanksgiving will look different for millions of Americans this year as COVID-19 cases are increasing and the Center of Disease Control recommends limiting the amount of guests at your Thanksgiving gathering. Canceling your in-person family gathering, does not mean you have to cancel your Thanksgiving celebration. As we have seen with 2020, when in-person events get cancelled, just move it to a virtual event. You can still see your family and friends this Thanksgiving by staying connected on virtual platforms such as zoom.
Zoom usually has a time limit on video calls of 40 minutes. After 40 minutes of free calling, the meeting ends or the host can pay between $150 to $200 to keep the meeting going longer. In the spirit of the Holiday season and feeling of giving, Zoom announced in a tweet that they will "be lifting the 40- minute limit for all meetings globally from midnight on Nov. 26 through 6 a.m. ET on Nov 27." The removal of the time limit will now allow families and friends to virtually gather for as long as they would like.
If you are worried about how you may connect with people who have different devices than you, don't be. Zoom is available on multiple systems such as Mac, Windows, etc. as well as it is available on Apple and Android devices as well. To see a full list of Zoom compatible devices and software click here.
Although we can host a virtual Thanksgiving, the question of "how will we make it like a real Thanksgiving?" is one that a lot of people are probably asking themselves. We could never simulate the in-person activities and traditions over zoom, but we can still play virtual games and activities to create a fun and unique Thanksgiving experience. Below are some tips for hosting a virtual meeting as well as games that could be played.
Tips
Utilize Breakout Rooms. Having a zoom meeting with a large group of people can be overwhelming. It can be challenging to speak up on the virtual meeting and getting everyone's attention. If you have a large group of people gathering, you should use the breakout rooms on zoom for a portion of the Thanksgiving event. Personally, during my families Thanksgiving, my cousins and I go downstairs for a portion of the day to catch up on gossip and play games while my aunts and uncles stay upstairs. Breakout rooms will allow smaller groups of people to catch up for a period of time before returning to the large group meeting. To find more instructions on how to set up and use breakout rooms, click here.
Make Sure Everyone Knows How to Use the Mute Button. When you are on a virtual meeting with a group of people, it can be overwhelming when everyone is trying to talk over each other. Not only are people trying to talk over one another, but everyone has different background noise as well. This can cause people to become overstimulated and not be able to have conversations within their virtual meeting. Before the meeting starts, discuss with your group of people the expectations for the meeting such as whether people should mute themselves when they are not talking. 
Games
Virtual Scavenger Hunt. Sitting on a virtual meeting and staring at your screen could get rather boring. Instead, look into playing some games with family and friends.  A virtual scavenger hunt is an easy game that can be played. To play this game, you have one judge. The judge creates a list of items such as toilet paper, something blue, etc. Then the judge tells the members of the meeting to go find that item in their house. The person who comes back first with the item is the winner of the round. You can play this game for multiple rounds before crowning a winner.
Virtual Trivia. Another game to play is virtual trivia. You can play this by having the host create a series of trivia questions. To make it more personal, you could make trivia questions about members in the meeting. First, the host should create teams and designate breakout rooms to each team. After reading the question to the entire group, send each team to their designated breakout room. The team then discusses their answer and the first team that comes back to the main chat and gives the correct answer gains a point for that round.
Netflix Party. A Netflix Party is the perfect way to relax while staying connected. Netflix party allows users to watch movies and shows in sync with other users on other devices. For example, if one user one pauses the movie, the movie is paused on user twos screen as well. On the right side of the screen there is a chat box that allows users to make comments about the show they are watching in the moment. To learn about how to set up a Netflix Party, click here.
Zoom is not the only platform that you can stay connected on this Thanksgiving. There are other platforms such as google hangouts, Skype, Face Time, etc. You should get with family and friends to discuss what platform would be most convenient to use. We hope that our tips have given you some ideas on how to make the most of your virtual Thanksgiving. If you are having problems with any of your devices, go into our nearest Genius location. Our Genius Techs can help you with anything from phones and tablets to desktops and laptop repairs. Genius Phone Repair would like to wish everyone a Happy Thanksgiving.