Apple's Freeform aims to be a Collaborative Whiteboard for everyone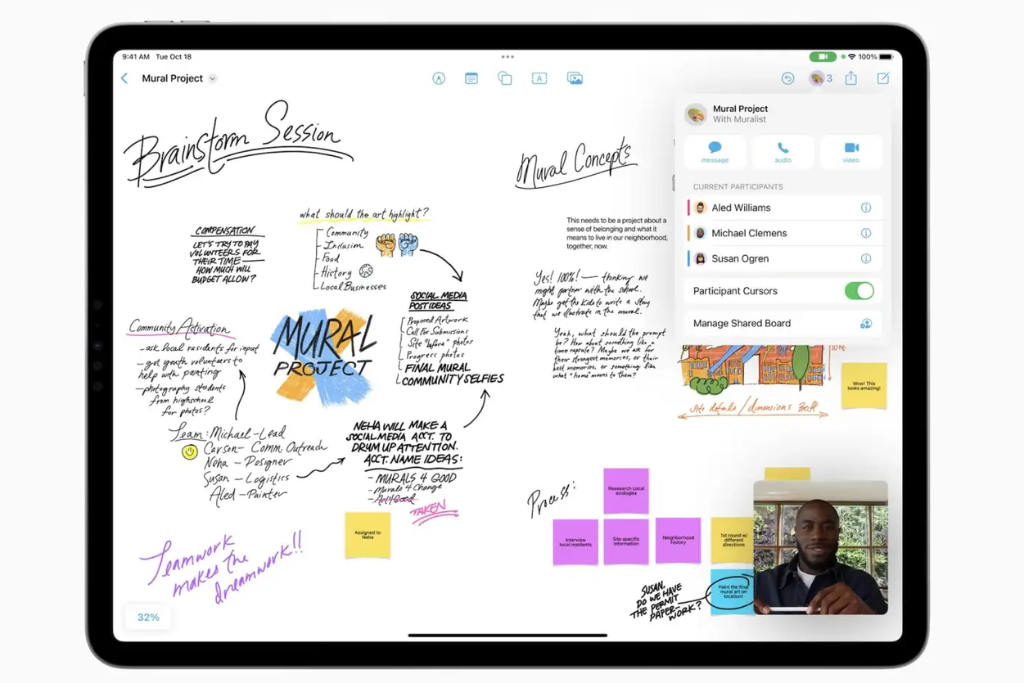 Apple in June at the Worldwide Developer Conference (WWDC) proclaimed the Figma Whiteboard competitor also labeled as Freeform. The company has not yet released the app to the public. However, if you are utilizing the public or developer beta mode, then you get a chance to dabble with the app with the iOS 16.2 update, and on Mac with the macOS 13.1 update.
While Figma is only for those who have some design experience, the Freeform app meets the needs of all types of users who wish to dump their ideas in various media formats on a board. Freeform is just a big board with a grid that allows you to place different things that includes images, text, notes, videos, documents, and more. Apple wishes to empower users with an infinite board and some basic tools that barely need any hand holding. Many Apple enthusiasts might have already utilized editing tools like Apple's Photos and Notes.
When you launch Freeform on your Apple device, be it your iPhone, iPad, or Mac, you will get a blank board. You can begin designing or drawing utilizing various brushes that will aid you in adjusting the color and opacity, or just select the text box option and begin writing. Options for input are placed at the top, which comprises text, sketching, shapes, notes, and files.   
You may also wish to use the grid or otherwise by tapping the Zoom controller at the bottom right side and Hide Grid. For Mac, you can navigate to this option via View > Hide Grid. One will get more than 700 shapes available in various categories including symbols, animals, birds, food, science, arts, etc. Apple has announced that it will keep adding more shapes depending on the community feedback.
You can share and collaborate Freeform with other users. Turn on the iCloud sync for Freeform and all your projects will be synced across all your Apple devices. You can share and collaborate on this board with your friends by sharing a link via email, Slack, or any other messaging application.
Apple has endeavored to make the app simple. While users may not include it in the daily workflow, this application could be capable for event planning, coaching charts, pet journaling, and revamping a home with scribbled notes and sketches. Freeform will let novices try their hand at design and collaboration but will not make the professional swing with tools like Figma. In case you have any issues with your Apple device, you may take it to the experts in your neighborhood – Genius CPR!