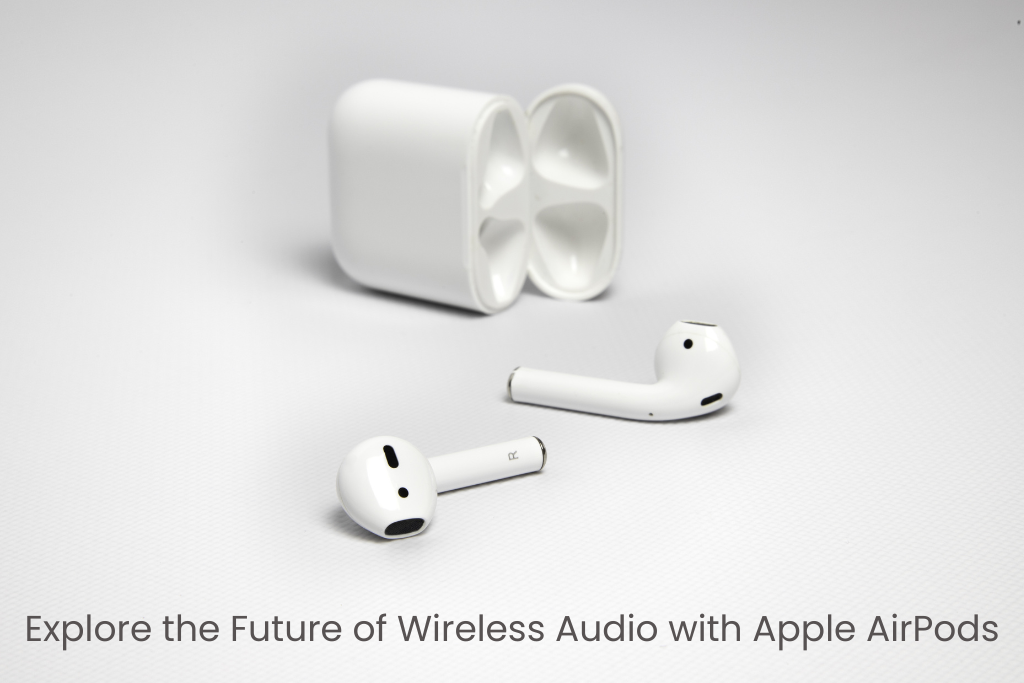 The AirPods from Apple have evolved into a world, where technology and convenience are effortlessly integrated and their potential integration with other home devices. Apple's AirPods have drastically changed the future of wireless audio, revolutionizing how we listen to music, communicate, and use technology. Wireless ear buds showcase seamless integration of technology for user convenience.
The AirPods have set the standards with its creative designs and performance gaining popularity around the world. The minimalist design of air pods and their unique white stems have made them unmistakable icons of contemporary tech-savvy lifestyles. In addition to being attractive, their lightweight design and ergonomic construction make them comfortable to wear all day.
The ear pods have undergone many modifications since their first debut, adding new functions and enhancing existing ones. Since the first air pod to the latest version, Apple has redefined its wireless audio technology with enhanced sound quality, improved battery life, noise cancellation, comfort and look. Apple air pods offer effortless connectivity with other Apple devices, using H1 chip for instant pairing. Users may easily switch between devices like MacBook, iPad, and iPhones due to seamless connections for an uninterrupted audio experience. Sometimes, due to obvious reasons if the air pods do not function as expected, you can always reach out to your nearest Genius CPR store for iPhone speaker repair or MacBook repairs and any other repairs.
The AirPods' futuristic appeal is further enhanced by Siri, Apple's voice-activated virtual assistant. Users enjoy hands-free control, making calls, adjusting volume, and even getting directions without reaching for their devices. AirPods' intuitive interaction displays voice-driven technology's convenience in fast-paced lives. Also the ear pods offer superior sound quality with advanced technologies for music, calls, or podcasts. Assuring a unique and excellent audio experience, the adaptive EQ modifies the sound to the shape of your ear. In case if your iOS or Mac is not supporting the ear pods or iPhone repair or laptop repairs, Genius CPR store near you is the best place to visit for a tech stress-free experience.
Further, you can elevate your home experience to a new level by integrating AirPods with a variety of home appliances. They can be connected to Bluetooth-enabled home appliances like smart speakers, smart TVs, and even home security systems, which let you to interact or control the device with your voice. Additionally, integrating with biometric sensors may result in fitness and health monitoring features, making AirPods adaptable lifestyle companions. Moving ahead, using voice commands, they offer seamless automation of smart home devices for controlling the temperature, lighting, and doors.
Hence, Apple AirPods have revolutionized wireless audio with seamless pairing, intuitive interaction, and exceptional sound quality. As Apple continues to innovate and refine its technologies, the AirPods will continue to be an iconic accessory and a key player in the future of wireless audio. For unexpected repairs visit your nearest Genius CPR store for iPhone repairs, laptop repairs, and screen replacements. You get the best-in-class services.