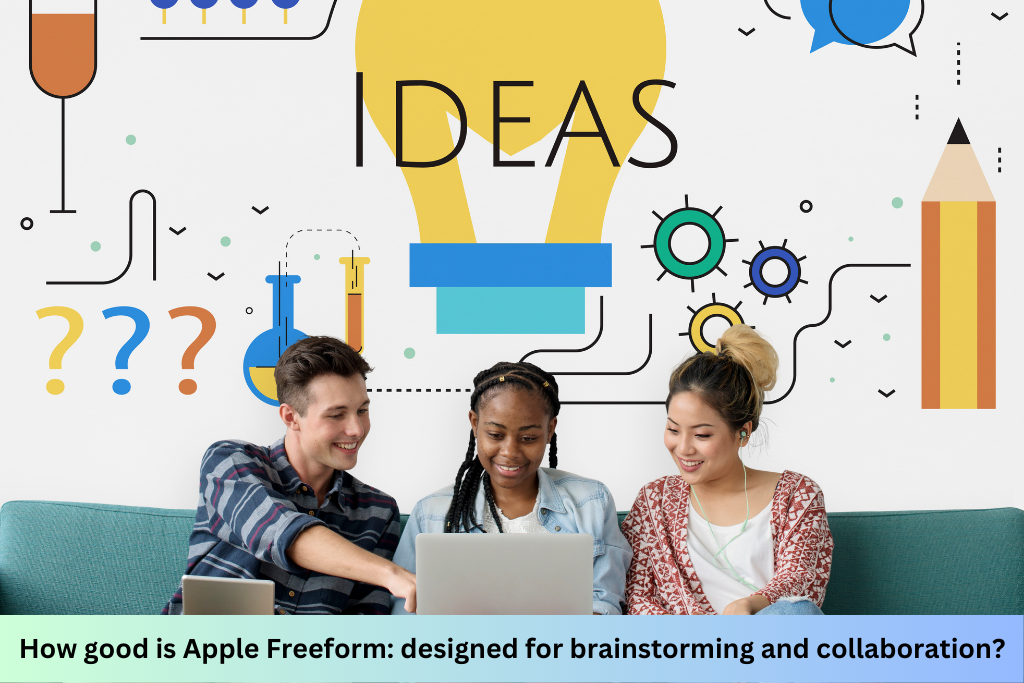 In the world of technology, collaboration and brainstorming are integral components of any successful project. The ability to work together in real-time, share ideas, and refine them as a group is essential to unlocking creativity and innovation. Apple has always been at the forefront of innovation, and their latest product, Apple Freeform, is no exception. Designed specifically for brainstorming and collaboration, Apple Freeform is a powerful tool that promises to take group creativity to the next level.
So, how good is Apple Freeform? Through this article we at Genius CPR intend to figure out about this exceptional tool. Let's take a closer look
Firstly, Apple Freeform is incredibly easy to use. With a user-friendly interface, users can easily create and organize ideas, whether they are brainstorming alone or collaborating with a team. The app provides a range of templates and tools that can be customized to suit individual needs, allowing users to create a space that reflects their unique style and approach.
One of the standout features of Apple Freeform is its flexibility. The app lets users work in various formats, from mind maps and flowcharts to lists and notes. This means that individuals and teams can choose the format that works best for them, depending on the nature of the project and the specific goals they are trying to achieve.
Moreover, Apple Freeform offers a range of collaboration tools that allow teams to work together in real-time. Users can invite colleagues to join their workspace, and everyone can see and edit ideas simultaneously. This is particularly useful for remote teams or those who are working from various locations, as it allows them to collaborate seamlessly, no matter where they are.
Another great feature of Apple Freeform is its ability to integrate with other Apple products. Users can easily access their Apple Freeform workspaces from their iPad, iPhone, or Mac, making it easy to switch between devices and continue working wherever they are. Additionally, Apple Freeform works seamlessly with other Apple apps, such as Pages and Keynote, allowing users to transfer ideas between apps and create professional-looking presentations in minutes.
Overall, the combination of flexibility, collaboration tools, and ease of use make Apple Freeform a powerful tool for brainstorming and collaboration. Does it really live up to the hype though?
While Apple Freeform is certainly a step in the right direction, there are a few areas where it falls short. For example, the app is only available on Apple devices, meaning that users who work on other platforms may not be able to use it. Additionally, the app lacks some of the more advanced features that are available in other brainstorming tools, such as the ability to create custom shapes and icons.
That said, Apple Freeform is still a highly effective tool worth considering for anyone looking to collaborate and brainstorm. With its intuitive interface, real-time collaboration tools, and seamless integration with other Apple products, it offers a range of benefits that are hard to beat.
we at Genius CPR – one of the best iPhone repair / iPad repair / computer repair stores in your neighborhood vouches that Apple Freeform is a powerful tool that promises to take brainstorming and collaboration to the next level. Its intuitive interface, flexibility, and collaboration tools make it a great choice for anyone looking to work creatively and collaboratively, whether they are working alone or with a team. While it may not be perfect, it is still a highly effective tool that is well worth considering for anyone looking to unlock their creativity and unleash their potential.