iPhone 13's New and Exciting Cinematic Mode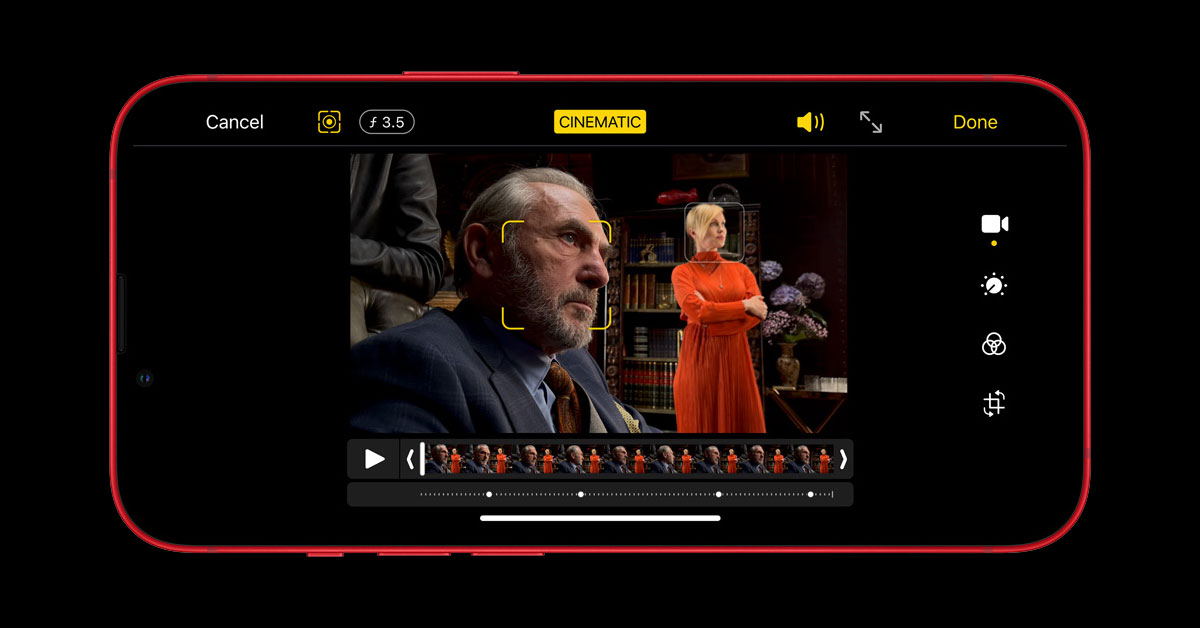 Since the earliest days of Apple, the Mac Computer System has been viewed as the rebellious Artist Product, created to give software methods to creative-minded people and make easier methods to produce their art. Some have felt that in the last few years of Apple's device releases, they have lacked in the areas of creative development, not providing any new or highly improved software/ hardware capabilities. For years' creative consumers have desired an improved camera that takes mobile photos and video to the next level. I am happy to say that maybe their dreams are about to become true!
With the latest announcement from Apple, we have come to find a new feature that will be released within the camera application on the new iPhone 13. They are releasing it under the name Cinematic Mode! This is very similar to the Portrait mode released on recent models of iPhones but now provides the option in the form of video. The new 13 Series is the first phone of its' kind to achieve a near realistic depth of field effect on video, creating a whole new look to the world of Mobile Phone Videography. They have achieved this not by using mechanical lenses as digital DSLR cameras do, but they utilize machine learning software to scan your desired shot and create a bit map of the items near and far to the lenses. From there you can select on the screen what item to focus on; it will then create a direct point of focus on the object or person and then surround them with an aesthetic depth of field. Genius CPR provides best iPhone repair near me services.
An advantage to this method of shooting on the iPhone 13, is that with using software to control the depth of field, you will now have the option to control the focus of subjects in the shot even after the footage has already been taken. Apple has developed this to seamlessly work within Final Cut Pro editing software and iMovie on iOS devices, giving beginner and experienced film creators a chance to shoot and edit on the go.
Apple and many others are excited and believe that the new Cinematic Mode may be a path of the future. Apple feels that easing the methods of video production, will inspire new and upcoming content creators to think of types of video production styles never once imagined. Some established creators feel that it may even inspire a new genre of cinema, making room for small independent filmmakers to make iPhone Movies! Get your iPhone replacement screen with Genius CPR.
Some reviews have stated that the software that powers Cinematic Mode, does currently have occasional performance issues. These typically pertain to contouring hair shapes, and odd spots of blurriness that may have not been desired. Apple has stated that Cinematic Mode is a growing and ever-evolving feature, that will continue to get attention in software updates and patches. The company is passionate about its new technology and the potential it will have for the world of creative filmmakers.
To take your content to the next level with the new iPhone 13 and Cinematic Mode, we have included a few other options to run alongside it to make your footage Near Hollywood quality!
Do you experience shaky footage when you shoot video? Maybe pick up a Gimbal! Gimbals are a great method for stabilizing Camera footage when walking or running! and they even create great panning shots with capturing a wide space or environment. They are practically a mobile film makers crane! We recommend the DJI OM 5.
If you are wanting to try new styles and looks with your camera, maybe consider picking up a pack of lenses that attach directly to the default camera. You can find Fish Eye lenses', Anamorphic (Wide Screen) Lenses', and many others! These allow you to take your style to the next frontier!
If you put all of these together you can have a movie making machine on the go, and capture all of life's moments in a way you couldn't before with your phone. We truly cannot wait to see what creatives choose to do with this new technology!
If you have any questions regarding your phone feel free to stop into your nearest GeniusCPR location and one of our employees will get you taken care of.