The Best Video Editing Computer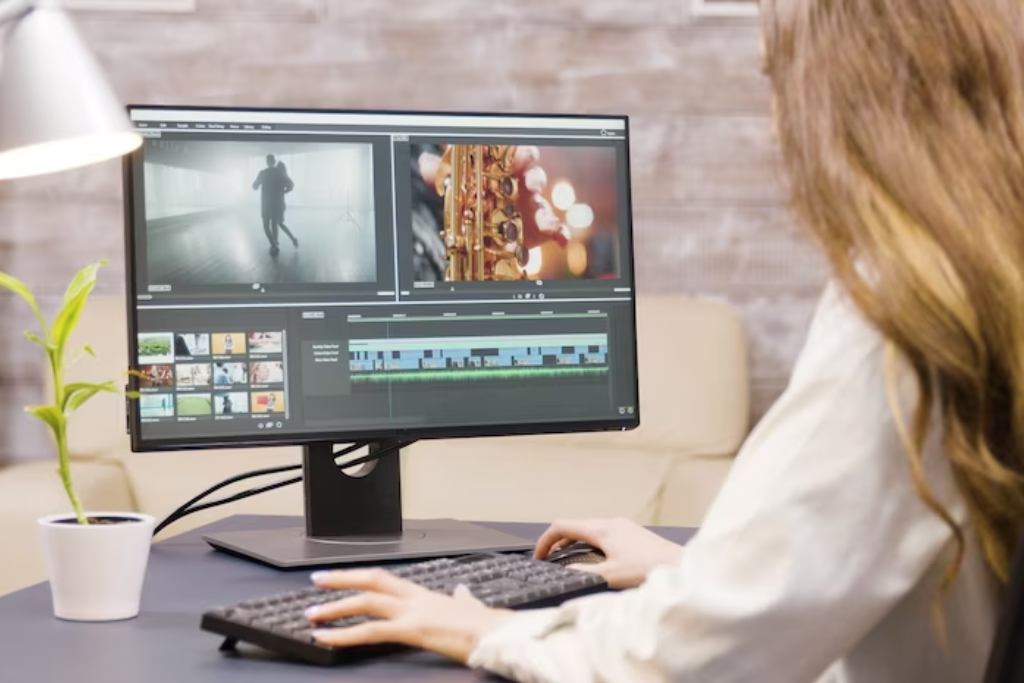 Every content creator knows how important video editing is. Especially today- where social media is booming- video editing is a must to produce quality content. A good video editing computer brings out the effort and saves money in the long term.
Before you head to computer stores, remember that the best video editing computer has an efficient CPU, GPU, RAM, Storage, and Monitor. Based on these, the best computers are as follows:
1.     Apple iMac (24-inch 2021)
SPECS:
The CPU is an Apple M1 chip with an 8‑core CPU and integrated 7-core – 8-core GPU of 8–16GB RAM. It offers a display of 24-inch 4.5K and 2TB storage.
Pros
Powerful M1 processor
Amazing speakers, mic, and webcam
Cons
No ports
No discrete GPU
Multitasking is worse than Windows 10
2.     Microsoft Surface Studio 2
SPECS:
The CPU is an Intel Core i7-7820HQ. It has Nvidia GeForce GTX 1060 6GB-GTX 1070 8GB GPU and 16-32GB RAM with 1-2TB SSD storage. Its display is a 28-inch 4500×3000 resolution IPS.
Pros:
Cons:
Non-upgradable
Inconvenient port placement
No Thunderbolt 3 and HDR
3.     HP Omen 30L
SPECS:
The CPU is an Intel Core i9-10900K with NVIDIA GeForce RTX 3080 (10GB DDR6X) graphics. It has 32GB DDR4-3200 SD RAM (expandable to 64 GB) and 1TB SSD storage with no display.
Pros:
●       Good value
●       Swappable components
Cons:
●       Insufficient cooling options
●       CPU can get noisy
●       USB-C port on the backside
Search "computer stores near me" and get the best video editing computer today.
A high-speed processor, sophisticated graphics card, large video ram, right resolution, and SSDs, which read storage faster than HDDs, make for the best video editing computer. Consider these factors carefully before you head to a computer store.
 For a trusted source to buy/trade electronics or get a MacBook repair check out Genius CPR.