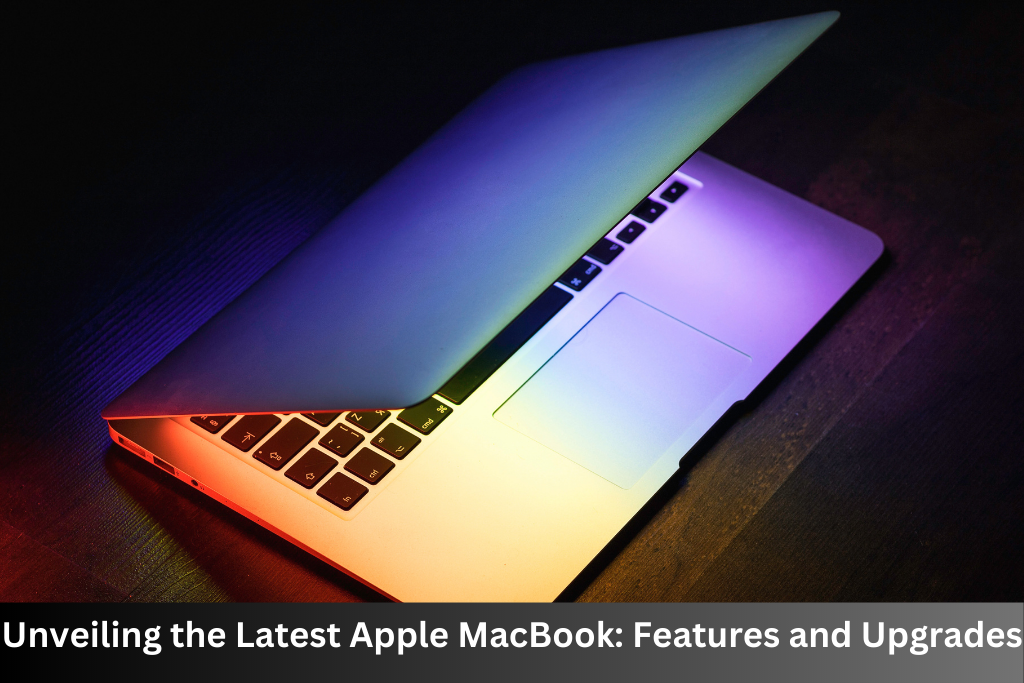 Apple recently announced its newest MacBook model, enthralling computer aficionados with its impressive features and advancements. The new MacBook offers a host of enhancements that make it a powerful and versatile device for both personal and professional use.
The new MacBook's processor is one of the most notable upgrades. Apple has incorporated the M2 chip, an upgraded version of M1 chip, the in-house designed system-on-a-chip (SoC) specifically for Macs. The upgraded processor's performance, speed, and efficiency elevate the performance bar for the MacBook. Whether you're editing videos, running resource-intensive applications, or multitasking, the new MacBook ensures much more speed, more smooth and lag-free performance.
The new MacBook's display has also seen a significant improvement. With True Tone technology, it has a beautiful retina display that offers more brilliant colours, deeper blacks, and improved contrast, making it an ideal choice for creative professionals. It provides a realistic visual experience for graphics-intensive tasks.
With respect to storage and memory, the latest MacBook offers ample options with its generous SSD storage capacities, allowing users to store their files, documents, and multimedia content conveniently. MacBook offers impressive memory configurations for efficient multitasking and data access.Apple has prioritized user convenience and security with its latest MacBook. The touch ID sensor unlocks MacBook, makes secure purchases, and authenticates identity with a simple touch ensuring data privacy. In case, if the touch ID sensors malfunction, or there is loss of data, your nearest GeniusCPR store is the best for laptop repair or Mac repair.
The new Mac model offers improved battery life which is a boon for laptop users for work or entertainment while on the go. The MacBook's performance capabilities combined with battery life enables uninterrupted productivity throughout the day.
The latest MacBook incorporates Thunderbolt and USB 4 connections for communication, allowing for smooth accessory integration and quick data transfer.Further, it supports the latest Wi-Fi 6 standard, ensuring faster and more stable wireless connectivity.
The MacBook's slim and sophisticated appearance has not changed with its lightweight and robust aluminum enclosure. Apple's iconic aesthetics is retained with improved heat dissipation for efficient performance.