Popular Tech Trends and CES 2022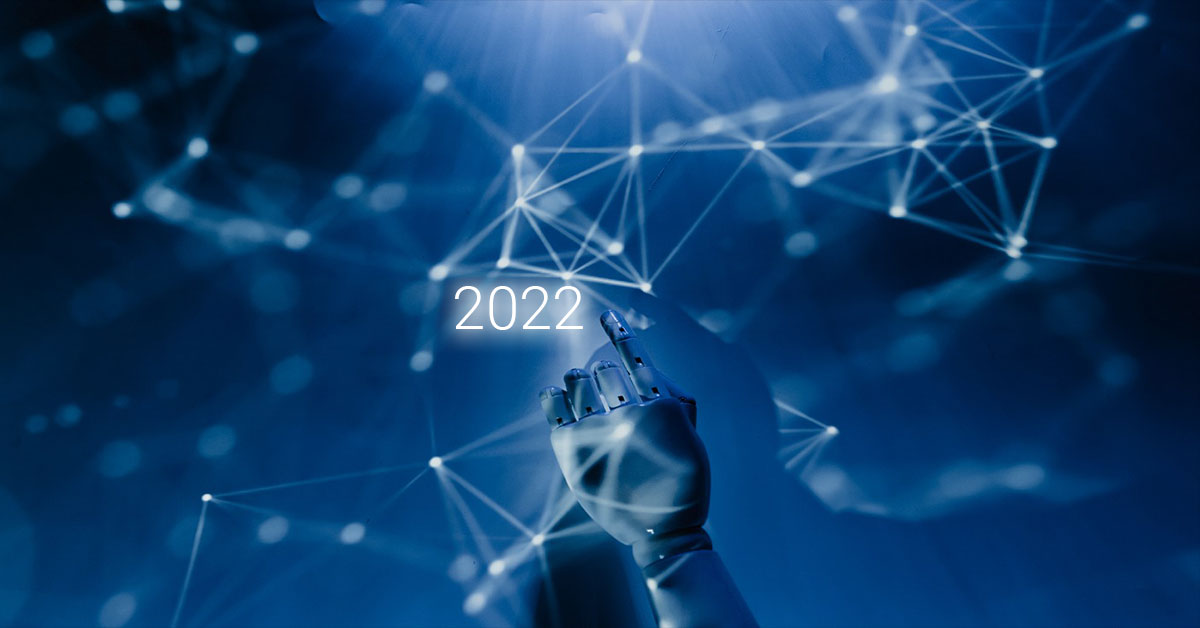 Happy New Year! A new year means new technological advancement. 2022 is set out to be a big year for tech advancements. However, whether companies deliver on their tech promises is a question we will have to wait on for an answer. Wednesday, January 5th, kicks off the four-day 2022 Consumer Electronic Show (CES) which is a large trade show that allows companies to showcase what tech innovations and products they have in store for 2022. Currently, 2,200 exhibitors are registered to showcase their latest tech innovation, giving consumers a glimpse to what is in store for 2022. Notable companies planning to present at the conference are Samsung, LG, and Sony, among others. A few tech trends we expect in 2022 is virtual reality, cloud computing, and smarter homes.
Virtual Reality
A hot topic in recent tech development is The Metaverse. Facebook, recently changed to Meta, has introduced The Metaverse which is an immersive virtual reality world that would allow users to interact in real time through simulated scenarios. The Metaverse combines virtual reality, augmented reality, holographic avatars, video, and other avenues of communication technology to create a virtual space in which users can coexist and interact. Users would use a virtual reality headset or smart glasses to enter The Metaverse where they will be able to work, socialize, watch movies, and engage in other digitally produced real-world activities.
Meta has invested $10 billion into the future of the metaverse; however, Mark Zuckerberg, the CEO of Meta, estimates it could take 5 to 10 years before the metaverse becomes mainstream. Although we have a few years before the metaverse becomes a reality, aspects of the metaverse are already here.  Meta already has the Oculus Quest 2 virtual reality headset, and, according to CNBC, Meta has a big lead over other tech companies in virtual reality as Meta accounts for 75% of the Virtual Reality market in 2021.
Meta isn't the only tech company using virtual reality. Microsoft is looking to expand their extended reality platforms with their Microsoft Mesh platform. Microsoft Mesh combines real and virtual reality to create a mixed reality. Microsoft plans to bring mixed reality to Microsoft Teams in 2022 which would allow individuals in different locations to interact by joining holographic experiences. It is also speculated that Apple is working on a virtual reality headset which is rumored to be released this year.
Cloud Computing
Investopedia defines cloud computing as the delivery of different services over the internet including applications like data storage, servers, databases, networking, and software. Instead of saving data on hard drives, data is now saved and shared through a remote database using cloud computing. When the world went remote in 2020, cloud computing became more important. Cloud computing allowed individuals to access data and information across the internet, making working remotely more feasible.
In 2022, cloud computing is expected to continue to grow. According to Forbes, spending on cloud services is expected to reach over $482 billion in 2022 which is an increase from $313 billion in 2020. As we enter 2022, more companies are beginning to adopt a hybrid cloud computing method. Companies like Amazon and Microsoft have begun expanding their hybrid approach.
What does it mean to take a hybrid cloud approach? Traditionally, the cloud offers two options: public or private solutions. Public cloud services store information and data on internet. These services are operated by third-party companies who handle the control over the software, hardware, and the general infrastructure of the cloud. Information is accessible to the public. In contrast, private clouds are for specific business or organizations and are provided on a private network. In a hybrid model, businesses combine both public and private cloud services. The hybrid model is beginning to take hold as many companies are finding themselves in a "multi-cloud" environment with data and services from multiple suppliers. Hybrid cloud computing will allow companies to provide information and access to their users while keeping their in-house information out of the public eye. Additionally, the hybrid model allows a company to streamline their functionality better. A hybrid model increases agility as companies can respond to customer needs and innovate at a faster rate through the easier accessibility of cloud services.
Cloud computing services also play a large role in artificial intelligence and machine learning. Machine learning is a branch of artificial intelligence that refers to, according to Oxford dictionary, the "development of computer systems that are able to learn and adapt without following explicit instructions, by using algorithms and statistical models to analyze and draw inferences from patterns of data." Machine learning requires large processing power, data bandwidth, and cloud services to make data available to everyone. Current artificial intelligence used requires cloud computing to provide us with information and store data. It is expected that artificial intelligence and cloud services will only become more intertwined in 2022. "Creative" artificial intelligence has become more prevalent. This includes the use of machine learning to create art, synthetic data, and/or language modeling. This trend will increase the role and need for cloud computing services.
Smart Homes
Technology in the home has become more prevalent from Ring doorbells to robot vacuum cleaners. A variety of tech companies including Apple, Amazon, and Google, among others, are all creating devices that can be used to create a more tech centered household. The wide variety of brands for in-home devices has made it harder to interconnect all of your at-home tech devices. To fix this solution, big tech companies such as Apple, Amazon, Google, and Samsung have teamed up to create a united smart-home standard referred to as Matter. Matter has streamlined the interaction of smart-home devices across tech companies. This allows homeowners to buy smart home devices from any tech company without having to worry whether the devices will interact with each other. Matter has created the Connectivity Standard Alliance and build upon internet protocol (IP) to create communication across smart home devices, apps, cloud services, and provide IP-networking technologies for device certification. As a result, smart home devices are interconnected and more reliable.
Virtual reality, cloud computing, and smart homes are only on a few of the tech trends we can expect to see in 2022. We are excited to see what 2022 has in store for the future of technology! Continue to tune in to our weekly Tech Tuesdays to learn more about the trends mentioned in this blog as well as other technology announcements and tips. In the meantime, if you have any questions regarding your technological devices or iphone repairs, stop into your nearest GeniusCPR locations and one of our employees will get you taken care of.